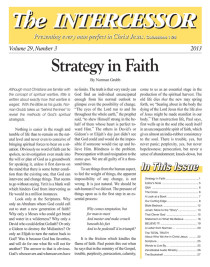 Jonah: More to the "Story"

Everyone remembers "Jonah and the Whale" as a Sunday school story. We all know God told Jonah to go to Nineveh; he disobeyed, so God had him swallowed by a whale. I encourage you to reread this "story." It is very unique in that it is the only one of the prophetic books that focuses on the life of the prophet instead of the message that the prophet is delivering (only one sentence is dedicated to Jonah's message to the Ninevites). When I reread it and delved deeper into the context of the story, I couldn't believe how much I didn't know about this book and how much is packed into these four short chapters. 
It seems the part about Jonah being swallowed and living inside of a fish for three days is so "fantastic" to people, it is hard to put into a realistic context. It is so difficult in fact, that many churches have conflict over the literalism of the Book of Jonah. 
Many say it is an allegory–Jonah representing the nation of Israel. They say it's ridiculous to believe that the events actually took place. I believe that to be huge error. Who has authority to say that God could not have orchestrated these events to happen? God is sovereign and these four chapters are a wonderful illustration of His sovereignty (we'll touch on this again). For those who do believe it, Jonah is given the reputation of the "disobedient prophet." But, for me, context is everything here. Let's put aside the title "prophet" and look at Jonah as a man, a person built like the rest of us. So, now, let's ask some "why" questions and put some context to what Jonah was facing and believing.
Why didn't Jonah want to go to Nineveh? Nineveh was one of the major cities of Assyria.  Who were the Assyrians? Only the arch-enemies of the nation of Israel! God wasn't telling Jonah to preach to just any nation…the Assyrians were known for their violence and brutality. They would impale their enemies alive and leave them to roast in the dessert. They were known for beheadings, skinning people alive, and for their policy of killing all their enemy's babies and children.  If/when news got back to Israel that Jonah was the means for delivering the Ninevites from God's destruction, it was possible that he could be considered a traitor under Jewish laws of foreign policy.  
Trying to put it in a modern day context, I thought of how so many of us felt on 9/11/2001. We had a clear enemy–Al-Queda. Those terrorists killing Americans brought out intense feelings of patriotism, sadness, anger, and a desire for retaliation and justice. Who of us would have wanted to march into an Al-Queda camp to deliver them salvation? Yet, Ninevah was 500 miles away, and Jonah was facing a several day journey on foot to be greeted at the city gate by piles of human heads and skulls of his people (an Assyrian custom used to showcase their brutality). I know I've certainly been disobedient for a lot less than what Jonah was facing! 
But, Jonah was not only disobedient to not go to Nineveh, he was angry that God asked him to go! And knowing that God was a merciful and forgiving God, he was angry at the prospect of Him redeeming the Assyrians. In fact, when they are redeemed he prays to God: "O Lord, is this not what I said when I was still at home? That is why I was so quick to flee to Tarshish. I knew that you are a gracious and compassionate God…a God who relents at sending calamity. Now, O Lord, take away my life, for it is better for me to die than to live"(Jnh 4:2-3).  He was so upset over the Assyrians being spared that he wanted to die! 
One thing is quite clear…Jonah lived completely from his feelings. God asked Jonah, "Do you have a right to be angry?" Jonah replies, "I do…I am angry enough to die"! We all know where this "I" thinking has gotten each one of us!  I'm sure he was thinking things like "
I
can't do this," "
I
hate the Assyrians," "
I'll
be a traitor," "
I
am angry," "
I
'd rather die."  I can't help but wonder if Jonah had had a copy of Norman Grubb's
Who Am I
or Page Prewitt's booklet "
Life: The What, The Who, The Why
"–would he have gained a different perspective? What truth could Jonah have said back to himself? As I read in a commentary by Warren Wiersbe, "Jonah's (disobedience) toward God's will stemmed from a feeling that the Lord was asking him to do an impossible thing." However, he clearly doesn't know that his intense feelings are only in his soul, and that he is not what he feels. He could be saying, "I feel like I hate these people, but God is perfect love through me"; "I feel like I don't want these people to be redeemed, but God's will is perfect"; "I'll be considered a traitor, but this is Your life, not mine"; "I feel angry and like I can't do this, but I am not my feelings. I am a vessel for Almighty God who knows better than I, and who can live this out through me even though I feel like I can't." Of course Jonah didn't have copies of the Total Truth books that we have available to us everyday. Nonetheless, he was accountable for whatever truth God revealed to him up to that point. "Everything not of faith is sin" (Rom. 14:23), and it was sin for Jonah to not trust God.
Another thing I know personally, is that when you are rebellious and disobedient God has to take measures to get your attention. And, it seems that the actions He takes are proportional to how much you are fighting against Him. Jonah was obviously fighting very hard, because extremely drastic action was needed to wake him up. When Jonah boarded the ship to Tarshish, God first sent a violent storm that threatened the lives of everyone on board. Jonah's response could have been to get on his knees and repent right then. Instead he went to sleep in the ship! So, more drastic action was taken. It took being thrown overboard and swallowed by the great fish to make Jonah desperate enough to submit himself to God. When he finally does, we see the "God of second chances" pick right back up where he left off. 
One other major theme that we touched on earlier is that the Book of Jonah is all about God's sovereignty. We typically think that there is one main character to this book–Jonah; but there are really two. This is a story about God and Jonah. In these four short chapters the great fish is mentioned only four times, Jonah's name is mentioned eighteen times, but God is mentioned thirty-eight times! The first verse in Jonah is "
The Lord gave
this message to Jonah…"(Jnh 1:1). Then when Jonah fled to the ship bound for Tarshish, "…
the Lord sent
a great wind on the sea (1:4)." When Jonah was thrown overboard, "…
the Lord provided
a great fish to swallow Jonah (1:17)." And after three days, "…
the Lord commanded
the fish, and it vomited Jonah onto dry land (2:10)." Then "
the Lord spoke
to Jonah a second time" (3:1). After Jonah went out of Nineveh, "…
the Lord God provided
a vine and made it grow up over Jonah (4:6)," then "
God provided
a worm, which chewed the vine (4:7)," and finally, "
God provided
a scorching east wind (4:8)" that made Jonah want to die. There's no question about who's in control here!
There are those Christians who say that it would have been impossible for Jonah to survive three days inside a fish or whale, so they reject that the book could be literal. But, where do they get the authority to say what God can and can't do?? The text clearly states that God provided (or prepared) the fish. For all we know, He created it and designed it for that purpose alone! We have already established that Jonah was swallowed in order to submit to God and obey Him in going to Nineveh, but I also can't help but think of other ways that it may have worked into God's plan of delivering the Ninevites. For instance, did any bystanders see the fish vomit Jonah onto the shore?  If they did, I doubt they kept it to themselves! I'd say that if word reached the Ninevites about what happened to him, it probably gave credibility to him and what he was saying.  I also wonder what he looked like after being inside a fish for three days. Not too fresh I would guess! There's a good chance that it altered his appearance quite a bit. His skin may have been discolored for example.  This also would have made people pay attention and not doubt who he was or what happened to him. 
Whatever the circumstances were, God's message was spread successfully through the city. The Ninevites were actually so receptive that "all of them, from the greatest to the least (3:5)" fasted, put on sackcloth, and repented of their evil ways. The king even issued a decree for everyone to fast from food and drink (even the animals!) and to give up their evil ways and violence. They repented so fully and quickly that Jesus uses them as an example to shame the Israelites for not believing His preaching. "The men of Nineveh will stand up at the judgment with this generation and condemn it; for they repented at the preaching of Jonah, and now one greater than Jonah is here (Matt. 12:41)."  
So, even though Jonah literally ran the other way when God commissioned him, God's will prevailed. You can't run away from God!! And, even though Jonah argues with God in chapter four, look who has the last word! As in all things, in the Book of Jonah, God has the first word and God has the last word. So, the next time you think of "Jonah and the Whale," please remember that there's more to the "story"!
More Articles from The Intercessor, Vol 29 No 3