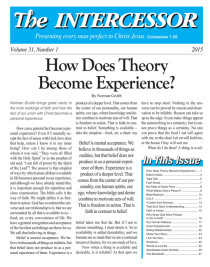 Dating Relationships

Originally printed in ZNews, the youth magazine published by Zerubbabel Press, we feel this will benefit readers of all ages.
Perhaps one of the most difficult areas to sort out in our Christian lives is relationships. We know God put us on the earth to relate to one another. It is through relating that we come to more fully understand ourselves and God's purpose for our lives. In all our relationships, whether with family members, friends, classmates, or otherwise, God has a common standard for us. His standard is that we express the self-giving love of Jesus Christ in us and as us.
And does the same hold true for those relationships that young adults have a particular interest in–dating relationships? Does God have similar standards for these relationships, or can we simply rely on the emotions God Himself gave us?
God does have standards for dating relationships, and they are in fact much the same as those for all other relationships. Although our feelings, attractions, and temptations are likely to be much more intense in male/female relationships, God's standards are no less exacting. Television, movies, and magazines present a very clear picture of what sinful male/female interactions look like. Popular culture promotes and prescribes sexual attraction and desire as the basis for relationships. In spite of the pervasiveness of this sinful view in the world today, as Christians, we must look to the Bible as THE basis for our relationships.
In the chart on the next page, we outline both a Godly view and a sinful view of dating relationships. We don't intend for the chart to answer every question that a young Christian might have concerning dating. However, we hope this will stimulate the reader to explore the scriptures to find God's principles behind correct male/female relationships.
We hope that our chart helps bring you to a clearer understanding of God's purpose for dating relationships. Most people in the world have such an inaccurate and warped perspective of male/female relationships that if we aren't extremely critical of what the world presents to us, we too will fall prey to one of Satan's strongest areas of temptation–the male/female attraction.
The tragedy of Satan's lies concerning male/female relationships is that the consequences we face are so serious. Paul writes in 1 Corinthians 6:18-20.
"Run away from sexual sin! No other sin so clearly affects the body as this one does. For sexual immortality is a sin against your own body. Or don't you know that your body is the temple of the Holy Spirit, who lives in you and was given to you by God? You do not belong to yourself, for God bought you with a high price. So you must honor God with your body."
Here, Paul writes primarily about purity of the body, but in the fourth chapter of Hebrews, Paul also makes it clear that God judges even our desires and the intents of our heart, which we must also keep pure.
The great thing is that, if we will recognize the power of the Holy Spirit in us to be obedient to God's standards, then we can experience the great fun of a right, healthy relationship with someone. Of course, even when we are living right and following God's standards, things don't always work out as we might like–that special someone I've been thinking about so much lately just might not feel the same about me–but that's all part of the adventure! All we can do is trust that God has a perfect plan for each day of our lives that is exciting and fulfilling though not always easy. Then we trust Jesus Christ to live out this perfect plan through us so that we are always totally and completely fulfilled in Him.
Dating Relationships
Why Date?
Godly View
Like all other relationships, dating relationships are an opportunity to express the perfect, self-giving love of Christ to another (Phil. 2:3-4).
Sinful View
To build a selfish "for me" relationship: On the two-way street of giving and receiving, you are only looking to receive from the other. No healthy connection is possible–no foundation to build on.
Your Self-Image
Godly View
In Christ you are whole, complete, and lacking nothing. You do not need any person other than Jesus Christ to complete and fulfill you (Col. 2:9-10).
Sinful View
You need the love and attention of another person to complete you and to make your life fulfilling.
What You Look For in Another Person
Godly View
A person who is complete without you:
spiritually: okay as a Christ-completed person.
emotionally: someone you can relate to honestly with a spiritual foundation.
physically: You find the person attractive beyond just their physical appearance.
Sinful View
Your missing puzzle piece:
spiritually: no spiritual foundation.
emotionally: someone to dump your feelings on or play games with to make yourself feel better.
physically: You focus primarily on the person's outer appearance and/or you look for someone to satisfy your lustful desires.
Your Attitude Toward the Other Person
What Do You Call LOVE?
Godly View
You are: patient, kind, unselfish, truthful, enduring
You are not: envious, proud, self-centered, rude, or provoked to anger (1 Cor. 13).
Sinful View
You are: impatient, unkind, selfish, untruthful, unending, envious, proud, self-centered, rude, or provoked to anger.
How You Relate to One Another
Godly View
spiritually: You spend time sharing your spiritual beliefs, convictions, and desires. You hold each other accountable to God's standards.
emotionally: You are honest, open, and current about your feelings, and you work through problems with a spiritual answer.
physically: Together, you set, respect, and keep safe boundaries.*
*Think of relating physically as a road that begins with no physical contact and ends with sex. Nearly all of this road is reserved for marriage. Each step along the road leads to the next, so avoiding sinful behavior requires a concrete and conservative boundary. Casual short kisses, hugs, and holding hands make a safe boundary–beyond this, your motives are questionable and you need to be absolutely sure you are not entering into sin. "Run from anything that stimulates youthful lust." (2 Tim. 2:22).
Sinful View
spiritually: You don't talk about spiritual matters or you do talk about spiritual matters but with your own interests, not the other's interests, in mind. You do not hold each other accountable to God's standards–you let sin go unchecked.
emotionally: You gush emotions applying no spiritual answer, and you ignore problems. You trap or monopolize one another by making the other person the answer to your emotional needs.
physically: You have no boundaries and go with what feels good. You have unsafe boundaries that allow for lustful behavior. You have conservative boundaries, but even within these boundaries you act from lust.
More Articles from The Intercessor, Vol 31 No 1