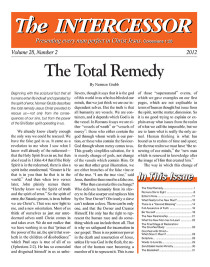 Make every effort to enter that rest

"Let us, therefore, make every effort to enter that rest"
–Hebrews 4:11 
Faith is not looking for a future revelation; it is realizing a present fact. Faith slips from its moorings when it listens to another's experiences and then says to itself: "I suppose God must come to me like that." Usually God comes in the way and at the time that we least expect, so that we know that it is God and not something worked up by our own efforts or imagination. To some, it may be just a gradual settling realization that these things are so; to another, a great and sudden inward assurance; to yet another there may be the accompaniment of an outward manifestation by dream, by vision, by some sign of the Spirit, as in Bible days. 
So, in the spiritual fight of faith, the moment or period comes when we know. Every vestige of strain and labor has gone. Indeed, faith, as such, is not felt or recognized any more. The channel is lost sight of in the abundance of the supply. As we came to know that we were children of God by an inner certainty, a witness of the Spirit in our spirits, so now we come to know that the old "I" is crucified with Christ, the new "I" has Christ as its permanent life; spirit with Spirit have been fused into one, the branch grafted into the vine, the member joined to the body–and the problem of abiding becomes as natural as breathing. 
More Articles from The Intercessor, Vol 28 No 2