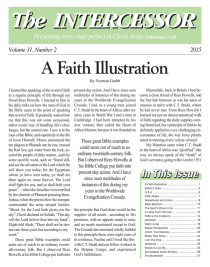 Union: Two Natures

(To see accompanying images please see PDF version of this article)
Originally printed in ZNews, the youth magazine published by Zerubbabel Press, we feel this will benefit readers of all ages.
To understand union and two natues, we need to first see who we really are.
All people–you me and every person are containers. Like a glass, a cup, or a pitcher.
We are perfecrtly made and designed to hold something. That is our purpose. 1 Cor, 6:19, 20 says "Do you not know that your body is the temple of the Holy Spirit, who is in you, who you have received from God?" All we are and ever will be are containers…
So, you, me, and all people  = a container to hold something.
The important part of us is what we contain. There are two natures that we can possibly contain. Nature is the "spirit or force that directs, controls and maintains." (Webster's Dictionary). The two natures in the world are Christ (the spirit of God/Holy Spirit), or Satan (spirit of error) (Gal. 5:16, 24). When we were born, we all contained Satan and he operated us (John 8:44). It is because Adam and Eve chose to disobey God in the Garden that Satan's spirit came into them (Romans 5:12). Their choice still affects us today as we are born joined to Satan.
But, because God loves us, He sent His Son Jesus Christ to forgive our sins (John 3:16). If we accept Jesus into our hearts, then Christ comes in and Satan is out. Our union with Satan is broken. Then, Jesus Christ becomes our operator, and we are in union with Him (Galatians 2:20/1 Cor. 2:11, 12, 16). The word union means the "joining of two or more things into one." So, we are joined to Jesus forever (1 Cor. 6:17).
Satan, now outside of us, still lies to us and tells us we have a human nature of our own. He wants us to think that we are "just ourselves" rather than containers for Christ or Satan (Rev. 12:9). Believing this lie is the root of all sin.
It is very important to know that we are not able to operate oursleves. It may feels like "us" and seem like "us," but it is not "just us" who is in action. We only have one choice which is to believe who we are. Like an on/off switch…we can turn it on or off.
ON = Believe I am in union with Christ and Christ lives His life through me
(Col. 1:28, Gal. 2:20)
OFF = Believe I am independent or "just me" and Satan can misuse me (in my body and soul only, not spirit)
We only have one function, which is to choose (by believing) who we will be operated by, Christ or Satan.