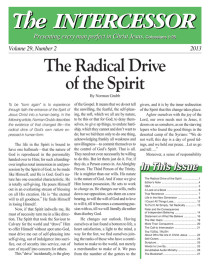 Peter and the Consequences of Independent Believing

Peter declared, "Even if all fall away, I will not." "Truly I tell you," Jesus answered, "today–yes, tonight–before the rooster crows twice you yourself will disown me three times." But Peter insisted emphatically, "Even if I have to die with you, I will never disown you."  
–Mark 14:29-31
We all know what happened. Peter did of course deny Christ, even "calling down curses" swearing that he did not know the man (Mark 14:71). Why did Peter fail so terribly the night of Jesus's trial when only hours before he knew that he would not? And just as important, how did it happen that this same Peter was preaching publicly about Christ at the temple just a few weeks later, knowing that doing so could earn him the same punishment Jesus received?
In spite of his demonstrated boldness, his devotion and sincerity, Peter did not yet understand himself when he denied Christ. Peter still saw himself as a man who, in the end, could and would "come up with the goods." It wasn't that Peter thought himself perfected or sinless. He was aware of his shortcomings. Jesus Himself had sternly rebuked Peter multiple times. Still, it appears Peter believed that when the chips were down, in a tough spot, even if all others might fail, he Peter had it within himself not to fail–not to betray his friend, his teacher, his Messiah, his Savior. And this must be why Jesus knew Peter would fall. 
Jesus knew and demonstrated that the only right way to operate as a human is to know oneself as a vessel, a vine on the branch, a bride of the bridegroom, a slave of the master (John 15:5). To think of oneself as an independent, self-operating self who can live right, be right, do right, or do ANYTHING on one's own is a deception. It is in fact the original deception of Lucifer who was not satisfied to be a "light-bearer" as his name connoted but wanted to be a light of his own. He wanted to "be like the Most High" (Isaiah 14:14). This was and is impossible, and it was rebellion against God. Consequently, God cast Lucifer (now Satan) and those who followed him out of Heaven. Satan deceived Adam and Eve with the same lie he authored (Gen 3:1-5), and as Adam and Eve went Satan's way, man's union with God was broken and a union with the false god, the author of lies, Satan himself was created (Rom 5:12, Eph 2:2). 
Even when we are saved, as Peter surely was, this deception of independence, this touch of the old sin spirit remains until and unless we face the lie head-on and put our faith in actual fact of our real makeup as vessels operated by Christ's spirit (Rom 6:11). Satan–though forever expelled from our spirit center–is able to boss us from the outside until we make the leap of faith. As believers, we've had an exchange of spirits, but continuing to live as if we're independent means Satan still has his hooks in us. There is an answer. We are made in God's image, and so of course we have choice. But our choice is in whom we will put our faith. We can choose to put our faith in God and what he says about us (namely that we are vessels), or we can choose to put our faith in what Satan says–that we can be like the Most High, that we can be independent self-operating selves as he thinks he is. 
And now back to Peter. In protesting that he would never forsake Jesus, Peter still had a hard lesson to learn, and Jesus knew it. It's as if Jesus was saying, "The very thing you think you would never do Peter–you're going to do it and do it in spades" (Matt 26:31-34). Yet Jesus wasn't shaming Peter. He simply knew that Peter could do nothing else–that is, until he had the full revelation of who he really was. As long as Peter believed in some inner resource he personally had, he was believing Satan's lie of independence and, though saved and a great follower of Christ, he was unwittingly giving Satan operation through his members. God's infinite grace and mercy means that even what Satan intends for evil God will use for good. So Peter's denial of Christ became the very schoolmaster that taught Peter that he in fact did NOT have the goods. There was no independent Peter who had the inner resources to do what was right. As the cock crowed the third time, Peter realized what his best self-efforts had achieved, and he wept bitterly (Luke 22:62). But Satan overplayed his hand so-to-speak, and in taking Peter down, Satan was God's convenient agent preparing Peter perfectly for the revelation of the Holy Spirit that would soon come at Pentecost. 
So God's law of opposites were at work in Peter, as he who fell the hardest would rise in faith to become the boldest witness for Christ. Once he understood who he really was (and who he was not) Peter was ready. The Spirit could use all the wonderful and unique attributes of Peter as they were meant to be used. Peter misunderstanding himself was destined to fail, but Peter knowing himself as he really was and putting his faith in that truth would become an unstoppable tool in the hand of God Almighty. Misunderstanding himself, Peter cowered in the face of a servant girl (Luke 22:56-67). Knowing who he really was, Peter shouted from the temple mount the truth of Christ (Acts 2:14-40). 
And so it is with each of us. Even if we are saved, we must rid our believing of any false sense of independence (which is really Satan's deception) before we are free to be vessels, vines, brides, and slaves as God intends. As with Peter, it often takes some good knocks on the head to get there. As Norman Grubb wrote in
The Law of Faith
: "It seems that God's Spirit has to take every forward moving soul through a drastic process of self-exposure. That undiscovered self-principle lurking in the depths, that root of sin, has to be looked in the face. Its presumptuous claim to be a sufficient source of wisdom and ability has to be exposed in its falsity. Its save-yourself attitude has to be recognized and rejected. And such knowledge can only come through failure, through humiliation, through despair. Then, and then only, is the soul ripe for that inner leap of faith: the dying of the old, the rising of the new, the full and final enthronement of its proper Lord." Then and only then can we experience Christ's life as He lives out through our vessels free from any of Satan's holds on us and free to take on whatever circumstance He puts us in–preaching at the temple mount like Peter or the everyday walk of our simple, everyday lives. 
More Articles from The Intercessor, Vol 29 No 2