Part 13 – What To Do About the Turmoil of Feelings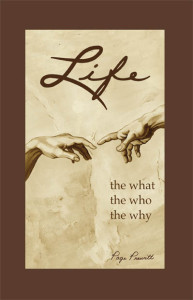 [
Download PDF Version
]
To go over this one last time in hopes that this further discussion will help you become very quick in dealing with your thoughts and feelings, here is an example that I hope will help you.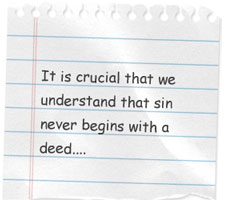 We say that we are shy or fearful or smart or ugly (use your own example). Let's pick "shy" and write it out: "I am a shy person. I have all the traits that portray someone who is shy. I have always been this way. I have been told I was shy since I was a small child." All this is true on the body-soul level, and Satan has been free to live out shyness because my wrong believing about myself has given him the freedom to do so. But (and it is a big but) the truth is that I know that my operator is Jesus Christ and the shy label that I have put on myself is a lie.
The truth is that Christ is not shy. If He is sometimes quiet in me, that is His business. I am wrong to call myself shy because of His quietness. At the same time, I may be feeling shy, but you now know that is just a soul feeling and it has no reality on the Spirit level. I speak the truth when I say, "I am feeling shy, or afraid, lonely, or superior, or smarter, but these are all feelings and they are not who and what Jesus Christ, who is my operator, is." We must not think we are off-course when the feelings continue, which in all likelihood they will. We simply focus on who we are and pay as little attention to our feelings as possible.
It is crucial that we understand that sin never begins with a deed; consequently, our root problem is never our deeds. Deeds are merely the symptoms of a deeper hidden problem. But Satan has done an excellent job of tricking us and keeping us from getting to the root of sin. Because of his deception, we always concentrate on the symptom. This keeps our attention off the source of sin, which is believing Satan's lie that I am just me and that I can and do operate independently of God.