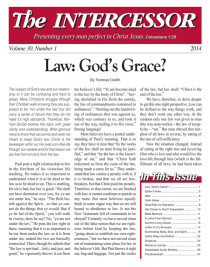 Road Plan For Salvation

ROAD PLAN FOR SALVATION
Stop and take a look at your life. Are you satisfied with where you are headed? If you died tomorrow, can you be certain you'd end up in heaven?
"For all have sinned, and come short of the glory of God" (Romans 3:23).
If not, then you are at a real crossroads. You can choose to stay with Satan calling the shots or opt for a Savior who will take charge of your life.
"Repent you therefore, and be converted, that your sins may be blotted out"
(Acts 3:19).
Once you've chosen Christ, He does the doing, and there's no turning back. All you have to do now is believe!
"As you have therefore received Christ Jesus the Lord, so walk in Him" (Colossians 2:6).
If you have already received Christ, or would like to do so now, write your name on the "reserved" sign. Now you are ready to use this simple picture chart with a friend. It's easy!
Satan is out now and Christ is in. It's Him we can trust for everything. Believing in who we are–Christ in our unique and wonderful form–is all we must do!
"But seek ye first the kingdom of God and His righteousness, and all these things shall be added unto you" (Matthew 6:33).
Be cautious of Satan, as he attempts to trick you from the outside. You are no longer one of his and he isn't happy about that.
"Be careful! The devil is your enemy. And he goes around like a roaring lion looking for someone to eat. Refuse to give in to him. Stand strong in your faith" (I Peter 5:8-9).
Your eternal parking spot is now forever reserved. You can rest in that wonderful thought!
"And I give unto them eternal life; and they shall never perish, neither shall any man pluck them out of my hand" (John 10:28).
We would love to hear from you about anyone who receives Christ through your sharing this "road plan of salvation."
More Articles from The Intercessor, Vol 30 No 1