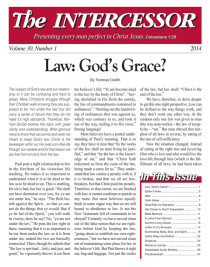 If you confess…

"If you confess with your mouth. 'Jesus is Lord,' and believe in your heart…you will be saved." –Romans 10:9
All Christian relationships are two-way, not one-way. They are horizontal as well as vertical. This is to say, we are a two-way people. We are not just isolated units living in a vertical relationship with an isolated God.
"The word of faith," we read in Romans 10:8-10, is two-way, with the heart towards God and with the mouth before man. Indeed, it takes it farther and says that to experience in our hearts and lives the full benefit of our faith we must express it both ways, for "with the heart man believeth unto righteousness," that is to say, the heart-believer is accounted righteous before God; but it is "with the mouth" that "confession is made unto salvation," that is to say, we realize in our experience the joyful fact that we are saved. Confession before man does something in our hearts that heart-faith alone never does.
So saving faith, the attitude of brokenness, is a two-way activity, towards God and man, as are righteousness and love and indeed all the relationships of Christian living. Indeed, we can put it this way. We can liken a man to a house. It has a roof and walls. So also man in his fallen state has a roof on top of his sins between him and God; he also has walls up, between him and his neighbor. But at salvation, when broken at the cross, not only does the roof come off through faith in Christ, but the walls fall down flat, and the man's true condition as a sinner saved by grace is confessed before all men.
More Articles from The Intercessor, Vol 30 No 1