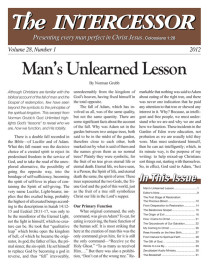 How I Came to Christ

The following excerpt from Page Prewitt's booklet "Alphabet Soup," describes how she learned the simple Gospel, accepted Jesus Christ, and began her journey to find in Him the Total Truth to life. 
From my early childhood, I had a desire to know God and a desire to be a right person. I knew I didn't know God, and I wanted so to know Him and to go to Heaven. I knew I wasn't "right" and wanted so badly to be right. My mother would say to me: "Little girl, you had better change your ways." I wanted to change my ways–but how? 
I finally concluded that probably only priests, missionaries, ministers and nuns (and possibly my saintly grandmother) did right, knew God and were going to Heaven. There didn't seem to be much hope for my becoming a nun, but I thought that maybe one day when I was old, I would be like my grandmother–wear my hair in a bun and sit pleasantly doing needlework. 
One time as a teenager, spending the night with a friend, she asked me, "Page, are you saved?" Too embarrassed to ask what she meant, I vaguely nodded assent. Whatever did being "saved" mean? 
When I was seventeen years old, living in Coral Gables, Florida, I found out. I was invited to a Youth for Christ meeting and heard Ephesians 2:8–9 quoted: "For by grace acre ye saved through faith; and that not of yourselves: it is the gift of God: Not of works, lest any man should boast." 
There was that word again–"saved"! 
The result of hearing that was that I soon received Jesus Christ as my personal Savior and was "born again." I was saved!! 
But until I found that being saved meant more than just "going to Heaven" and that who I had become when I was born again was Jesus Christ in my form, my salvation did little for me but assure me of Heaven. 
Page's booklet "Alphabet Soup," tells "the rest of the story"–how her inability to live this new Christian life drove her deeper into the mystery of the Gospel–to experience for herself Christ's total sufficiency. 
More Articles from The Intercessor, Vol 28 No 1