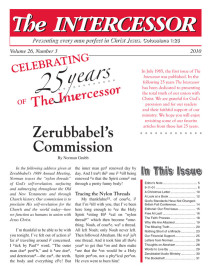 The Faith Process

When I read the following statement in a letter I was given to look over and comment on, I realized the author was somewhat confused as to how the faith process works. The letter said: "By realizing Christ's perfection and changing my believing about myself, I could begin to step out by faith and do things a shy person could not do."
But it is not our believing that enables us to be and do what God wants us to be and do. What we believe/what we attach ourselves to by faith is a supernatural spirit: Christ or Satan. When I trust  Christ to be the Lord of my life He is free to be just that–the Spirit that expresses His Spirit through my human-vessel self–According to your faith be it unto you. To put it in a nutshell: I am never independently living my own life, so I don't have the power to be shy or not be shy.
We now know that all independent stuff is Satan stuff. Therefore when I trust or believe in a "just me" to live my life, I am giving in to Satan's lie that I am independently operated. When I live from this independent viewpoint or belief, I give Satan the power and freedom to boss and direct my life. He can't re-enter my spirit center after he has been ousted and replaced by the Holy Spirit at my new birth, but he is within ear-shot and can control me from his now outer place.
More Articles from The Intercessor, Vol 26 No 3