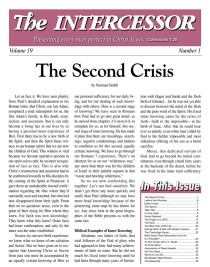 George Bush & War with Sadam Hussein: A Matter of Trust

The antiwar protestors who naively think Saddam Hussein isn't such a bad guy seem to have forgotten the failure of Neville Chamberlain's appeasement policy towards Hitler after he invaded Poland. President George W. Bush remembers what happened with Hitler, he remembers 9/11, he imagines what happens if you put the two together, and fortunately he is going to do something about it.
This is an issue of trust with the folks who I consider Saddam supporters (they will vilify the President while at the same time cast a murderous despot in a sympathetic light). They do not trust the President. Some of them believe that the President has a political agenda, an ill-conceived retaliation for his father's political losses. Others believe that he has surrounded himself with war-mongering hawks looking for someone to fight.
I agree that trust is the issue. And I trust the President.
I trust the President because I believe that he is true born-again Christian. I have studied his testimony and found in it the story of a man who seemed to decide for himself that his life wasn't right and major change was needed. He credits none other than Billy Graham, who spoke to him during a Bush family vacation in Maine, with "planting a mustard seed" that grew. I am sure that if he spent any time talking to Billy Graham, he heard the Gospel.
The best indicator of the President's Christianity is his ease in speaking the name of Jesus Christ. During the Republican Presidential primaries, when asked during the election the philosopher who most influenced him, the then presidential candidate Bush immediately replied, "Jesus Christ."
The President has said that he knows that there is a "divine plan that supersedes all human plans." I am not implying that President Bush knows the Total Truth as espoused in The Intercessor or in Norman's books. But he knows that God is in control, and he knows that God's timing and His plan may not match man's. This is where the President finds the strength to make the difficult decisions. I believe this is what enables him to doggedly plow ahead, knowing he is right when many critics seem to be just as sure that he is wrong.
Give me a man who has surrounded himself with a top notch team of experienced advisors such as Rumsfeld, Rice, and Powell; let him marshal the vast resources of U.S. military and intelligence community; and then let him exercise his power and responsibility through his perspective as a spiritual Christian who knows that God is in control. This is a man who I will trust.
More Articles from The Intercessor, Vol 19 No 1