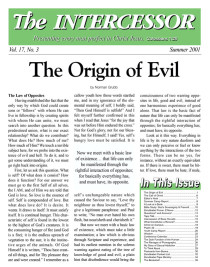 The Ravages of Pornography

This article discusses the effects of pornography from my perspective as a marriage and family counselor. Before doing that, however, I want to take a quick look at what God says about pornography. First Corinthians 6:19-20 states: "Don't you know that your body is the temple of the Holy Spirit, who lives in you and was given to you by God? You do not belong to yourself for God bought you with a high price. So you must honor God with your body." In Genesis 1:26-27, God tells us that we are made in His likeness and image. Both passages refer to our bodies as houses through which God wants to work. God is sacrificial love for others. Pornography is purely for the self-gratification of the user and is debasing and disrespectful to God's house (the body) by the modeling participant. How then can the Holy Spirit work through such bodies? He can't. So, scripturally there is no way to reconcile pornography with God.
God designed humans to reproduce sexually, and the sexual drive is a wonderful gift from God. The Apostle Paul makes it very clear that it should be utilized to the full within its proper context. That context, however, is only in marriage and only in a giving way with one's marriage partner, not simply for self-gratification. The Holy Spirit living out through believers is for others, not for self. This is all we really need to know—since pornography and its use are ungodly, it is sin. The fact that it is sin ends any discussion about whether it is good or bad, right or wrong.
Regrettably however, the fact that a behavior is sin often does not deter people from doing it, and this is why God, in His grace, provides consequences. The use of pornography is no exception— the consequences are great and often tragic. Of course, the defenders of pornography would have us believe otherwise. They say that pornography is harmless entertainment. Some even argue that pornography can act as a "safety-valve" to keep potential sex offenders from acting out criminally.1
Research has strongly suggested that pornography is not harmless entertainment and that it does not work as a "safety valve." In a nationwide study, University of New Hampshire researchers Larry Baron and Murray Straus found a "strong statistical link between the circulation rates of pornographic magazines and rape rates." In states where circulation rates were high, they found that rape rates were also high. Conversely, where circulation rates were low, rape rates tended to be low as well.1 This correlation does not unequivocally show a casual link between pornography and rape, but it certainly makes it harder to justify pornography as harmless entertainment or as a safety valve.
Several other studies, which entailed extensive interviews with rapists, incest offenders, and child molesters, also suggested this causeand- effect relationship by finding that many of these sex offenders used pornography to arouse themselves both prior to and during their assaults. Interviews with assault victims conducted by Dr. Mimi Silbert of San Francisco and by Ayala Pines of Berkeley echo these studies. Without being asked, 24% of the women who had been raped said that their attackers specifically mentioned their use of pornography as they raped them. Similarly, 22% of those molested as children said that the molester had either used pornography or mentioned its use while enacting the crime.1 A study conducted by the Michigan State Police showed that, out of 48,000 sex offenders, 42% of them used pornography either before or during the sexual assault.2 There are many other specific rape and molestation studies that indicate the same apparent connections.
In an FBI study, the bureau interviewed 36 serial murderers and found that 29 of them or 81% identified pornography as one of their highest sexual interests. The Attorney General's Commission on Pornography also found a link between pornography and rape. The diverse 11 member commission, which disagreed on many things, unanimously ruled that "in both clinical and experimental settings, exposure to sexually violent materials has indicated an increase in the likelihood of aggression," and that aggressive behavior directed at women will cause an increase in the level of sexual violence against women. An earlier study found that  86% of rapists admitted regular use of  pornography, with 57% admitting actual imitation of pornography scenes in committing their crimes.2
There are several specific cases that profoundly underscore the connection between pornography and crime. One of these cases is that of Ted Bundy, who was executed January 24, 1989 at a Florida state prison for the sex slaying of a 12-year-old girl. Dr. James Dobson of Focus on the Family Ministry interviewed Bundy the day before his execution. Bundy said categorically that pornography fueled his murder of many women and girls. Bundy went from soft-core pornography (drug store magazines as he put it) as a boy of 12 or 13 years old to even more explicit, potent, graphic and hard-core kinds of materials to satisfy his craving—much of the hard-core pornography employs violence against women and implies that women actually enjoy being raped (known as the rape myth). Finally, to satisfy his addiction, Bundy began acting out his pornography-nurtured fantasies. I have read the transcript of Bundy's interview with Dr. Dobson. It is frightening in part because Ted Bundy seemingly came from a stable and, as he put it, "Christian" home, yet with the help of pornography, he evolved into one of the worst serial killers in history. Pornography was assuredly not a safety valve for Ted Bundy.
In an analysis of 46 published studies, evidence confirmed an increased risk of negative development in individuals exposed to pornography. The results suggest that research in this area can move beyond the question of whether pornography has an influence on violence and family functioning.3 Dolf Zillmann and Jennings Bryant demonstrated in a study that pornography can diminish a person's sexual happiness. They discovered that people exposed to non-violent pornography reported diminished satisfaction with their partner's physical appearance, affection, curiosity, and sexual performance. Those exposed to pornography were also inclined to put more importance on sex without emotional involvement. Zillmann and Bryant suggested that sexual dissatisfaction could "instigate many men and women to seek out conditions that promise more and better sexually gratifying experiences."1
In my marriage and family therapy practice, I have personally seen problems caused by pornography among some of my clients. Even soft-core porn invariably interferes with a healthy sexual relationship with one's spouse, if for no other reason than because it can create a fantasy life that doesn't exist. It can also interfere with one's partner by becoming a substitute for the real thing. Furthermore, it can lead to hard-core activities such as telephone sex, chat rooms, and adultery. Part of this process is alienation from the spouse who is not acting out, which is what normally brings them to therapy. The alienation is usually caused by a breach of trust and a sense of insufficiency on the part of the non-acting out spouse. It then becomes very difficult to rebuild that sense of trust and sufficiency, and a breach exists in the partnership for a long time, even if the offending partner ceases acting out.
There is no way to defend involvement in pornography—it is sin. It defiles God's house, the body; it destroys relationships; and it can lead to increasingly dangerous and even criminal behavior. If you are involved in pornography, stop. Find counsel in a mature Christian friend or, if you are able, in a Christian counselor.
Fowler is a Marriage nad Family Therapist in Boone, NC. He and his wife Sanda have two children, Fowler (18) and Rebecca Jane (15). 

More Articles from The Intercessor, Vol 17 No 3