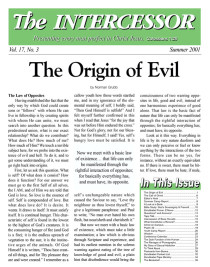 My Story of Sexual Addiction

From a young age, my parents never instructed me how to live in the real world. I was always reading something— this was my escape from reality. This maybe sounds good to many, but I was allowed to do it all the time to the exclusion of any skills needed for living life. Consequently, I grew up in a fantasy world where everything always worked out if you just kept turning the pages. This kind of mentality conditioned me perfectly to enter the world of sexual bondage.
When puberty hit with all its physical and emotional chaos, I resorted to the way I had already been resolving my life—through fantasy. As a child I escaped through books; as an adolescent I escaped through pornography. I certainly was not helped by my parents, particularly my dad. Through the years, I would often find where he kept his personal stash of pornography. For some years this was in his nightstand by the bedside, so I know that my mother must have been aware of it. But as far as I could tell, she did nothing about it. By the time I was 13, I became obsessed with obtaining pornography for myself, whether I got it from friends, or stole it, or found it in the dumpster of the local quick-mart. I would hide it in my room and then pretend to read in bed while having the door cracked open enough so that I could stash it under my covers if someone was coming up the stairs.
The women in pornography were always beautiful and perfect, and I did not have to risk anything to have a relationship with them. The fact that they were in these magazines exposing themselves to me was enough to instantly satisfy my drive for a relationship. Or was it enough? I was certainly satisfied after each incident, but as in any addiction, one begins to build a tolerance so that he needs something more, something bigger, something better. Through the years, I would spend lots of time experimenting with all kinds of perverted things I read in these magazines. By God's grace, I never acted out physically with another person; nevertheless, anyone who was in my life was victimized by my sin.
There were many times during those years when I would hate what I was doing, ask God for forgiveness, and try to start anew to no avail. The consequences and feelings of guilt I had did not outweigh the high that I loved so much in doing it. As I have come to understand how Satan worked through my life (with my cooperation), I can see how I allowed Satan to convince me that it was a price worth paying.
As long as I can remember, I had always gone to church and Sunday school and had always believed in God and the Bible and the fact that He had sent His Son to die for my sins. I was always drawn to anything spiritual but continued to act out sexually as well as drink and occasionally do drugs throughout high school. The summer before my first year of college, I finally got caught drinking and partying. My parents grounded me for the summer, and I decided to straighten out my life and follow Jesus. I quit all of the blatant outward sinful lifestyle—with one exception. I hung on to a couple of pornographic magazines.
My freshman year at college, God was gracious enough to give me a Christian roommate. Soon I felt too guilty to continue to keep the pornography and finally threw it away. I quit my sexual sin for a time, mainly because I was excited about college and the opportunity to fellowship with Christians my age. Having grown up in a small church in a small town, being away at college was a tremendous experience to me. I acted out less—during semester breaks or when I felt lonely or bored—but I was never totally clean.
As college progressed, I found myself less enthralled with the experience. The discipline and the responsibility needed to be successful in college overwhelmed me. Things got particularly bad shortly after my junior year began and my mother died. There I was, a young adult unable to cope with the depression of my mother dying and my growing struggles in school. Growing up, I had simply not developed the emotional and spiritual tools I now desperately needed. I began to draw into myself and handle life's pressures the way I always had—through fantasy, in particular by acting out sexually.
Over the next 6 years, my life gradually began to become more and more miserable. Sure, there were many moments when I would have some clarity on what my life in Christ could be. But even these revelations only further depressed me as I continued to engage in sexual sin. The more I sinned, the less capable I was of functioning in life. The less capable I was, the more I ran to my sin to escape. I recently read a book on sexual addiction in which the author likened it to a deep dark canyon in your mind. This description had an impact on me as I thought about how I had worn that stream of sexual sin as a young person into a terrible canyon. No part of my life was left unaffected.
Eventually, with the help of the ministry that produces this magazine, I became accountable to others and honestly took stock of the sin in my life— not just my sexual sin, but the attitudes and believing behind it. This process of coming clean has been unnecessarily long, with me turning back to my former sin life several times. But God has been merciful to me again and again, giving me opportunities to confess my sin, repent, and make restitution to those I've harmed.
Now here I am, a man approaching middle age, getting to live a life that I do not deserve and would not have apart from God's grace. Let me make something perfectly clear though: my sin has not come without painful consequences that will affect my loved ones and me for the rest of my life. God's grace is not an elixir for these consequences. My family and friends will probably always have a fear that I will choose this sin route whenever my life gets tough. I have thousands of pornographic images in my brain that I can never erase and that regularly flash in my mind. With each image I placed in my mind, Satan has one more inroad he can use to tempt me into sinning. The effort it takes to diligently commit to solving long term problems often feels too overwhelming and at times impossible. Responsible behavior that to many has been a lifelong habit begun in youth and done quite naturally as an adult is often a struggle for me. I liken many of these skills to mastering languages: people who learn a language as a youth find it much easier to use as an adult.
Many addicts indulge in self-pity or expect pity from others, as if their consequences have just come upon them for no reason. But just like any other addict, I chose to sin and reaped what was due me. It did not have to be this way. Had I remained pure in this area and lived a relatively sin free life, I still would have the weakness of simply being a human as is common to all including Jesus, but I would not have had to deal with the ongoing consequences that sin brings about. At any time I had a way out (the Bible makes this quite clear), and yet I chose to continue defying God and His law. One of God's many paradoxes is that these consequences are also God's blessings. These areas of weakness in my life are what continue to drive me into knowing that only by believing on a moment-by-moment basis that Christ is living His life through me will I bear any of His fruit in my life.
If you are a young person who is just now experiencing the trials of your developing sexuality, or if you are one who has already begun sexual sin, please take this message to heart. God has given you a great gift in your sexuality that he possibly wants you to share with someone else in the context of marriage. To some he has given this gift so that you might bring glory to Him by your testimony of remaining a virgin for the rest of your life. Whatever the case, please guard this God-given gift, and do not allow Satan to pervert it by pornography and other sexual sin. The Bible states that human sexuality is one of the most important pictures of our relationship with Him, and Satan, who knows this fact, does all he can to tempting us to misuse this gift so he can destroy us and pervert God's plan.
If you have already committed sexual sin or are regularly committing sexual sin, stop! You have chosen to be an enemy of God by tearing apart his beautiful gift. If you have become addicted to this sin as I was, you are destroying something within yourself as well as harming all those around you. You do not know to what depths this addiction can take you. You have Satan calling the shots in your life. Confess your sin to another Christian who is committed to living life as it is laid out in the Bible. Ask God for his forgiveness and begin establishing right habits, knowing that it is Jesus Christ living His Life through you. Continue to be accountable to someone so that you will not choose this path again. So often, what helps to trigger sexual sin are thoughts and feelings of resentment, self-pity, and fear. These are not necessarily sin, but we have to take each one captive and let Christ swallow them up in victory.
If you are someone who needs help, please seek it now! Don't let Satan use you as an instrument of destruction. If you don't know anyone you can trust, please contact any of the people listed as in the back of this magazine. God so wants you to be a clean vessel for Him. Make it happen. 
More Articles from The Intercessor, Vol 17 No 3