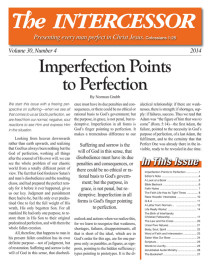 Rees Howells Intercedes

"I have become all things to all men so that by all possible means I might save some."
–1 Corinthians 9:22
The Spirit led His servant more and more into the secret of intercession–the identification of the intercessor with the ones for whom he prays. Now He called him to share in the physical sufferings of the destitute, which would touch his body.
The government lodging houses provided two meals a day for tramps, and the Lord told Rees Howells to live in the same way–on two meals of bread and cheese and soup.
He had one meal at 6:30 in the morning, and the other at 5:30 in the evening after his day's work in the pit and before he started for the village. It was a battle at first, both physically and mentally, eating at the same table with the others and having different food. "There was great suspicion about where this new thing would end," he said, "and what my object was in doing it. Neither they nor myself had ever seen a man called to fasting, and they thought the 'experiment' would soon come to an end. But in less that a fortnight the Lord had so changed my appetite that I preferred those two meals a day to the four I used to have. That craving for food was taken out of me, and through the whole period my health was better than anyone else's. I never had a shade of a headache, and my body was as fit as could be." He lived like that for two and a half years.
—Summit Living
More Articles from The Intercessor, Vol 30 No 4