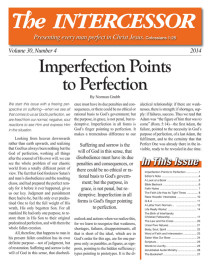 A Look at a Book

BOOK REVIEW:
Who Am I?
By Norman Grubb
Reader; what is your answer to the meaning of life? True Christians know it is found in the PEARL OF GREAT PRICE–our Lord and Savouir Jesus Christ. But wait! Most of us upon receiving Christ believe we have now been empowered to live the Christian life (that we have a Divine fixed default position) and try to get on with it. But we are not empowered,  much as we would like to think we are. God says "I will never give my glory to another," Isaiah 42:8. We have simply been ignorant (myself included) of what salvation in its completeness means. What really happened was that not only did the blood of Christ wash away our sins, but He also, through His body death and resurrection, cast out our operator Satan and joined Himself to our spirits to live out a righteous life through us–a fact most of us are unaware of at our new birth.
The sincere seeker of a righteous life soon finds out, after much failure and struggle, that he is missing the mark and feels condemned; because, as Norman Grubb puts it in his book Who Am I?, accepting Christ is only the beginning of the answer to our desperate condition.
Like Norman, I wanted an answer, and include myself among those who have tried but struggled over years at my attempts at living a godly life–buy yet another Christian book, change to another fellowship, speak in tongues, pray more, listen to Christian radio, etc. Norman  wanted a total answer–"a rational meaning to all life, a fool-proof workable key to daily living, a road map that I could unfold to a fellow-traveller and say, 'This is the way.'" That was his reason for writing Who Am I?. This is not one of his earliest books, and some may argue that his writings have much the same content over and over again, but he aims to further clarify and simplify the meaning of Total Truth until we grasp it.
"Spirit is the only Reality" is a key chapter in the book for me because so much misuse and struggle (unbelief and sin on my part) stemmed from not knowing who I really was in Christ after salvation. I had lived for years and years as a Christian with Christ at my spirit center, but not trusting Him to live out His life by me. Why? Because, like many others, when I accepted Christ as Savior I believed I had to get on with living and fight life's battles with His help. The truth was that I did not know what had truly happened at my salvation: Christ had delivered me not only from sins, but from their cause–the Sin Spirit, Satan. Before I knew this crucial fact I thought deliverance from my sins made me a better/good self. But in reality Satan was out as my operator and Christ was now joined to me in a union to live His own life out through me. This revelation changes how I see everything. Norman emphasizes that we need to be "see through-ers" and not "see-at-ers," because he says "we shall never find the answers to life's problems until we see Him The Only One in all activity." What Norman conveys here is that we now see both positive and negative situations as God coming to us. Now I am able to see life's circumstances and events through His eyes and not get confused or muddled  by the outer appearance of things as I so often have.
Another great chapter is "Faith Becomes Fact." The Bible says, "The righteous shall live by faith," Hebrews 10:38. In this chapter Norman articulates how our union in Him is based on our faith in Him. Yes, we know we have seen our sinful condition, and trusted in His precious blood, when nothing we could do could make us right before God. But then there is the next stage–our second crisis–when we try to live a godly life and realise we cannot in and of ourselves. If we are honest, we will agree with how Norman sums up our efforts to live as we should: "We have neither the power for service, nor the consistent living, nor the inner rest from strains, nor ability to handle our problems." How true that had been for me. The answer is our faith in Christ–not just as Saviour and Lord, but as our very life.
The chapters in Who Am I? are only a few pages each, but their titles make you sit up and take notice:  "We Only Know Right Through Wrong," "What You Take Takes You," "The Self Can't Be Improved," " God Determines Not Permits." These and indeed all of  the chapters confront and encourage the honest seeker. We don't have to strive to be someone special. Just trust Him as you to get on with the living. That is free-ing!
Finally, I much appreciate being able to have books such as Who Am I? available to me and strongly recommend it to others for encouragement and biblically based truth. For those of you trying to make it on your OWN strength–you were never meant to, and there is no such thing anyway! Christ is your Strength.
More Articles from The Intercessor, Vol 30 No 4