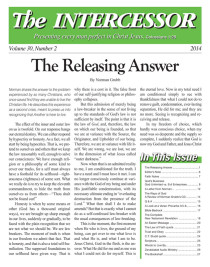 An Easter Message

Just imagine the shock and surprise of all the heart-broken disciples when they thought they were leaving Jesus' dead body in the tomb? Suddenly, they found Him whole, visible to life in the Living Savior. And now, after all these years, we keep that surprise at Easter time and throughout the year.
Christ had a purpose and He ascended to come back in His real person as the Holy Spirit (for only in the Spirit do real bodies dissolve). Since Pentecost, all this means is, that we, who are born of the Spirit, know Him permanently in worldly affairs.
In our ordinary lives, it is really the Living Lord–Christ expressing Himself by making us live in daily habits. Before we were born again, it was the spirit of error, Satan, making us live, each of us self-for-self. But, since this new nature, which we are celebrating again in Easter (not that old self-for-self), is now the Christ-self expressing His new nature and spirit of self for others. This of course is the spirit that took Him through Calvary and now dwells in us with love, joy, and peace.
Our service for others uses this love, joy, and peace and eliminates that hate nature self-for-self. Although we often slip back into it, we return by the faith of Christ living in us.
This is the real Easter joy that you and I have in the new Christ-self-nature in place of the old Satan nature. That makes Easter a psalm when we are in His born again family.