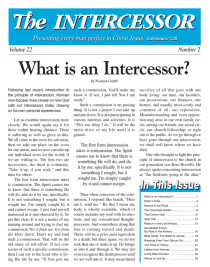 Rejoice in the Lord Always…

Rejoice in the Lord Always…
by Kim Langley
It was Monday morning and it was a gray, rainy day, when I was heading to work in my car thinking, "Well, this is perfect! This is the perfect time to apply the truth of who I am in Jesus Christ." Leaving for work that day I felt downhearted, tired and discouraged! Not much like I thought I should feel. However, I knew that this was exactly the opportunity I needed to believe the truth about myself.
I am a Christian, which means I have accepted Christ as my personal saviour. God says that I am "joined to the Lord one spirit" (1 Cor. 6:17). We also know from Galatians 2:20, that since my death and new birth in Him, Jesus Christ is actually living His life through me. The independent I that I thought I was, which was really Satan living as me, was crucified with Christ. This means that in situations when I feel negative, I can know that this is just going on in my soul, but the reality is that Christ is right there, as me in my human form, and He is the positive. This is just one small example of dealing with an everyday soul reaction which we all have all the time over lots of different daily situations.
A current situation for me is working toward starting my own business. Not only is this an incredible opportunity to own a business; I will also have the privilege of working within a hugely successful international Christian organisation and serving other women in my community. Whilst this is such a great chance, it is also a big step from anything I have done before and has presented me with some faith challenges. Most commonly I have felt inadequate and as though I don't have what it takes to do what is required. The truth is that there is no such thing as just an I that can do anything!
At times in the past when I have fallen for that lie and acted on it, which is sin, Satan has just confirmed it all the more. If I say, and then act on, 'I am inadequate,' the problem is with the 'I.' When I believe this statement, because I have bought into an independent I, Satan takes over and lives out via my members (Romans 6:13). He then lives out the very thing that I have believed about myself, in this case, that I am inadequate and can't do whatever I need to do to start a business. Satan makes this a reality by acting those things out and confirming the lie that I have believed.
However, when I make a choice to obey God and to believe what He has said about me, this confirms Christ as my reality. I may still feel the same way in my soul, but I can rely on Christ as sufficient to do whatever the next thing is that needs to be done. I can trust Him to live out however he chooses, whether it looks successful to me or not. The irony is that once, by the faith of the Son of God, I have affirmed God's truth about myself and overcome the temptation to believe the lie, then I get on with the task at hand, knowing that it is really Christ as me.
Just to be clear, before I can move into this right believing with Christ living out freely, if I have chosen into sin then I must confess and repent of this first. Now I am free from the bondage of sin and instead of focusing on my own inadequacies, I focus on what I am doing at this moment. I trust that Christ can handle the job through me and that He is the sufficient One. Then if I start to panic and feel overwhelmed by what I might have to deal with in the future, I just remind myself that there is no "just me" and Jesus Christ can handle whatever comes up, moment by moment.
As I write this, it sounds so simple and the truth is, it is! In the midst of all our doubts and negative feelings about ourselves or any given situation, our only responsibility is to recognise who we really are, Jesus Christ, which is what God says about us. Our gray, rainy Mondays are just the negatives that we need to show up the positive One in us!
More Articles from The Intercessor, Vol 22 No 2