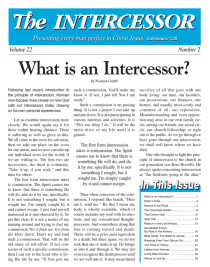 Breaking Free From Sexual Sin: First Steps

Breaking Free From Sexual Sin: First Steps
Below is an email dialogue initiated by a brother in Christ who recently made a choice to break free from sexual sin. As the emails show, this brother confessed to a group of fellow believers and turned to them for support, encouragement, and accountability. In addition to the emails, these men met regularly and spoke on the phone often. Incidentally, the emails refer to resources that would be helpful for anyone honestly ready to be free of sexual sin. The emails themselves, however, are not shared here as a how-to, but rather as a candid testimony and an account of the open confession, honesty, and accountability that are the first steps to experiencing God's healing and restoration. For obvious reasons, the names of those involved in the email dialogue have been changed.
From: Paul
To: John, Carl, Mark, Joe, Ken, Sean
Date: April 6
Guys,
I'm e-mailing about an issue of sexual sin that I've been struggling with. On this list are Mark, Carl, Joe, and John from the Local Bible study, and Sean and Ken from North Carolina. I think I've talked with most of you at one time or another about this issue, but wanted to get everyone up to date as I ask for your collective help. I think Joe and John know the least about this, so let me just give them the quick background:
I've struggled with "everyman's battle" of uncontrolled lust and masturbation since about the 4th grade. Sometime around high school I was introduced to my first porn flick, and then with the rise of the internet and the infinite accessibility and privacy it offers, I've become increasingly ensnared by online porn over the past 4-5 years. I've made lots of efforts to beat this on my own, and have generally gotten nowhere-just a lot of repeated cycles of trying and failing. In the past year, with the advent of our Bible study, I've actually confessed the sin to a few guys like Mark, Carl, and Sean, and have initiated some very minimal accountability. I kind of thought I was going to be successful just on the momentum of having a few people know about it, and so I really did not put any serious effort into developing accountability relationships on the issue. I think I also was not ready to do whatever it takes to stop, and so I wanted to keep as many "back doors" open for myself as possible.
That's the background. Most recently, I had installed some "accountability software" on my computer that was supposed to send Mark and Carl regular e-mail updates about what kind of websites I was visiting. This gave me and them a false sense that all was well for a little while. Then, a couple of weeks ago I actually figured out how to get around the software and get online without it knowing. So I fell down again. Then two things happened: 1) I was very moved by Mark's recent confession of his own sin and how the long chain of events related to this same issue ultimately led him into the unfortunate place he wound up in, and 2) Carl congratulated me at Bible study a couple of weeks ago for "doing so well" according to the accountability software-needless to say, I was very ashamed, and ended up confessing to him and Mark what was really going on.
I've been clean now since the confession to Carl and Mark on 3/22. But I know that I won't be able to stay clean without some serious help. I started talking to Carl and Mark about this, and they were challenging me to get rid of internet connectivity in my house altogether. I had some very strong emotional responses to this idea-the internet is a huge part of my life now and I really couldn't imagine how I could give it up, and didn't want to believe it was even necessary. This is still a very hard thing for me-I go back and forth.
But this past Tuesday I had a very long conversation with Sean and Ken. For those who know, Sean is my best friend. It was actually God's grace through Sean that brought me to Christ in the first place several years ago, and his spiritual guidance and friendship have been absolutely invaluable to me in my life. Ken is a friend of Sean's whom I have met once or twice. He has struggled with sexual sin for many years in his own life. He has recently made some very difficult choices in order to deal with it in a right Christian way, and God has blessed him with much success. As a result, he has felt a calling to give back and help others with this problem, offering insights and encouragement from his own experience. Anyway, I had a very long conversation with both of them on Tuesday. I was so stubborn bastard but they were gracious and patient yet insistent on what they believe will be best for me. The end result is that I've committed to giving up control of my situation for a while here and putting it in the hands of people I trust, including all of you. I'm going to give up internet connectivity in my apartment and explore a lot of other changes, too. I'm also going to seek serious accountability from all of you if you are willing to help me out.
What are next steps? Well, one issue for me is that there are some difficult details to work out regarding the internet access issue. Because of certain work and life obligations, it's logistically hard for me to abandon connectivity completely, even if I'm willing. A plan I've come up with together with Sean and Ken would involve some help from the local guys: I would like to continue to pay for my internet service, but turn over all of my connection hardware (including modem, router, wireless network card, etc.) to you guys. I'm hoping that then every once in a while-perhaps weekly in conjunction with Bible study-you could bring the stuff over and allow me to log on in your presence and take care of any issues that have come up over the past week that require me to have access on my personal computer. Also, once in a while, if I'm working on some sort of project for work that requires me to be on my computer with continuous access for a little while, I'm hoping someone in the study might be able to come over for a couple of hours and just hang out and watch a movie or something while I do what I need to do. I'm anticipating that this situation would be pretty rare.
In addition to the internet thing, I'm hoping everyone will check in with me from time to time or ask me about this when you see me in an effort to hold me accountable. The more people involved, the better, and I will probably make the whole Bible study aware of the issue at some point. For now, though, you guys are the core group that I'd really like to be involved if you are willing. And I'll naturally be looking to Sean as the main man to guide me for now and call the shots on what he thinks is best for me.
So that's it, guys! Sorry for the long e-mail!! (one benefit to all of you with this situation is that there will be a lot less of my long, wordy e-mails floating around out there… :)
Write me back if you get a chance and let me know if you're willing to help out at all. And anything is appreciated- even if you just ask me about it once in a while. I don't need everyone to offer to move in with me or anything! (Although getting John into the apartment opening on the second floor here might be a perfect intervention… :)
Thanks guys, and God bless!
Paul
———————————————-
From: Joe To: Paul, John, Carl, Mark, Ken, Sean
Date: April 6
Paul,
Yes, I know that I hit "reply all." Chalk talk…I want to thank you for the email (which will soon be ending as a pattern of common life, for you…) and for the conversation-you have encouraged me a lot with your honesty. You have put yourself out to be vulnerable-wow. Talk about the love of Jesus overshadowing all fears. Thanks, Paul, for putting Christ's love to the test-I assure you that He will not let you down. I will try my best, with His help, not to let you down either. See you tomorrow night. Again, thanks!
Lord bless you. Joe
From: Carl To: Paul, John, Mark, Joe, Ken, Sean
Date: April 7
Hey Paul,
I'm in. The next time we meet, we can talk specific logistics!
You are not alone. You are prayed for. God has a great plan. Since we are having an open and honest talk-I need to ask you if you are still having communication with your ex-girlfriend- the one who was behind the depression years back? If so, that is an issue in this whole thing. We might need to address that as well. If you keep tearing open a wound, it will never heal-we gotta get some salt in there, clean it, bandage it, and allow it to heal.
Paul, you're our brother-we are each other's keeper-to be sappy-if you die man, we die. One body, one faith, one hope, one love. Your struggle is my struggle. My struggle is your struggle.
Talk to you soon.
Carl
———————————————-
From: John To: Paul, Carl, Mark, Joe, Ken, Sean
Date: April 7
Hey Bro- (and bros)
I echo what Carl wrote. You are loved Paul and your struggles are our struggles and vice versa. If we cannot depend on one another in these times, who can we depend on? I commend the steps that you've been taking and I know that God honors our obedience. You know that I have sexual sin struggles myself and your obedience to Christ through the words and advice of your brothers is an encouragement to me. I think that it's worthwhile to sit down soon as family and determine the strategies for not only you Paul, but for all of us who share in sexual struggle. Know that you can count on me and my phone is always on and my ears are always open. I'm praying for you bro and I look forward to talking to you in person soon about this.
Your bro in the battle-
John
From: Mark To: Paul, Carl, John, Joe, Ken, Sean
Date: April 7
Paul,
It is awesome to see how the Lord is prompting you to move urgently and strategically on this. Praise God, you know I have been humbled greatly regarding this area and am there to be a support in anyway I can. I really feel that it is going to require us to up the ante on the communication lines as we all have moments where we will need follow through as well…I'm at the library as we speak typing a paper where I can access impure material. I had to call my buddy to check in and make sure I've "kept clean" during it! I look forward to seeing what it looks like to have more guys I can call during these more random moments and that can call me as it is a spiritual battle field and we can use this technology for good sometimes.
On the note of being challenged the Lord has been speaking to me regarding…The Rich Young Man [Editor's Note: Luke 18:18-30 quoted in original, left out here for brevity].
I'm not advocating adding our own spins to the Bible but I can't help but think if we included a "home with internet access" to the underlined part in verse 29 [So He said to them, "Assuredly, I say to you, there is no one who has left house or parents or brothers or wife or children, for the sake of the kingdom of God, who shall not receive many times more in this present time, and in the age to come eternal life]. Jesus is telling us in order to follow Him we will be leaving the things most dear and close to us in this world. To me it was my family when I first heard the "good news" and 3 years ago it was internet in my apartment, now it is my pride and neediness to be adored and respected by others as well as finding my purpose in being a servantaholic. Like you and I talked about Paul, giving up the internet will not be the end all but that doesn't mean that it isn't what you might need to leave now and today-out of your house. But the Lord urges us to commit suicide to our sinful/carnal/fleshly/world side each day and if that does not happen Genesis 4:7 says, "But if you do not do what is right, sin is crouching at your door; it desires to have you, but you must master it." I'm excited to hear that you are doing this and exploring what it looks like for you. Maybe this will give us guys at the study an opportunity to be closer as brothers while hanging out at Paul's watching movies…
Okay, okay, I'll get off my pulpit!!!! Again thanks Paul and look forward to hearing how I can specifically fit into this…
From: Paul To: John, Carl, Mark, Joe, Ken, Sean
Date: April 7
Guys,
Thank you so much for your support!! I really appreciate the e-mails and phone calls — it means a lot. It can be easy to get discouraged about this struggle, but I'm really feeling optimistic now about beating this with all of your help. I keep thinking about 1 John 1:7 (our official blog quote!): "But if we walk in the light, as he is in the light, we have fellowship with one another, and the blood of Jesus, his Son, purifies us from all sin." I feel like one of the most important and helpful parts of this is just throwing open the closet doors and letting the light in, airing it all out, and getting a bunch of people involved with openness and honesty.
I've also been thinking about Matthew 16:25-"For whoever wants to save his life will lose it, but whoever loses his life for me will find it." I got rid of my desktop background and replaced it with that quote in big bold letters, so it will be there for me any time I want to feel mad about not being able to get on the internet… :)
Anyway, to update you on details, I've been taking care of some last minute logistical items on the internet (e.g. changing over my e-mail to a new web-based account, updating my bank accounts, credit cards, etc.). I will likely cancel my DSL access tomorrow and turn over my wireless adaptor to someone so that I can't pick up any connections from my neighbors. At some point I will be getting cable internet access-it was supposed to be set up today but it didn't work and they need to send a technician out Tuesday afternoon to do something with the line. Once that gets working (hopefully Tuesday) I will give someone the cable modem. Then from then on I can just have someone bring the cable modem to Bible study every once in a while.
In the meantime, increased contact is helpful so I don't get tempted while I still have the connection here (honestly speaking, I feel okay in that regard right now. I'm already feeling tempted to the other thing, but have not felt in any danger of going online right now. That doesn't mean I'm not still taking the risk seriously, though.) Other items of note — for the past 2-3 days I've been trying to "bounce my eyes" as I encounter women out in the world, on TV, magazines, etc.) Already God is showing me just how pervasive lust has been in my life without my even realizing it-all the second (and third and fourth!) glances I used to take, etc. Also part of the plan is that I'm going to start reading a book called Breaking Free: Understanding Sexual Sin and the Healing Power of Jesus, by Russell Willingham. Ken recommended this one. If anyone else wants to pick up a copy and read along with me, feel free. Also, John mentioned that he has some resources from John Piper that he found very helpful-we may look at those, too.
Alright guys, thanks again for your support in this!!!!!!
Paul
———————————————-
From: Paul To: John, Carl, Mark, Joe, Ken, Sean
Date: April 10
Hello all,
Just a quick update to say I am now disconnected, which is good. Also of note, John lent me a book called Sex and the Supremacy of Christ, by John Piper. It comes with a DVD that has two sermons he gave at a conference on sexual sin. Wow! It was very inspiring, and a great Biblical message. Very good stuff-we all might benefit from watching this together and talking about it. I'm starting to dig into the book as well…
Just a quick update to say I am now disconnected, which is good. Also of note, John lent me a book called Sex and the Supremacy of Christ, by John Piper. It comes with a DVD that has two sermons he gave at a conference on sexual sin. Wow! It was very inspiring, and a great Biblical message. Very good stuff-we all might benefit from watching this together and talking about it. I'm starting to dig into the book as well…
That's all for now. See most of you guys on Wednesday,
Paul
———————————————-
From: John To: Paul, Carl, Mark, Joe, Ken, Sean
Date: April 10
Guys,
I am attempting to meet with Mark tonight to see if we can step aside from the study for 4-6 weeks and do a series on sexual purity and the Biblical perspective on sex. If that pans out, we can incorporate the DVD messages into that. I think it would be awesome for the entire group. Look forward to seeing you all Wednesday.
John
———————————————-
From: Ken To: Paul, John, Carl, Mark, Joe, Sean
Date: April 11
Paul,
Ken here. I am sorry I have not responded sooner. I am very encouraged by the steps you have made. I felt it a privilege to speak with you last week and to share my struggles and offer any insight into how to stop the cycle. Many times in my life I thought, there is no way I can stop this (sexual sin), now I have to remind myself that I have stopped and I can stay stopped. There is no question that you are in the most critical phase in this process. My biggest advice right now to you is to keep doing what you are doing… meaning stay accountable and in close contact with one of your friends. You have to keep the mo going, so that some day soon you can realize that "Hey I really can stop and stay stopped." And of course the "I" is really Christ himself living out by me (Gal. 2:20).
One of my favorite emphases in the Bible is the one on obedience. In Phil. Ch. 2, it talks about the obedience of Christ, to the point of Jesus dying on the cross sin-free and completely innocent. It says therefore God exalted Him to the highest place so that every knee should bow and cry out his name. Does God have to do this for us? Definitely not, however His love works both ways, there are consequences to our sin, so that hopefully we will stop and not be cut off from God, and He has a way of confirming our obedience and where our heart is. Experiencing this has been as important as stopping the sin. But, I could not have done any of this without people like Sean and others, who by God working through them, has held me accountable. Obviously, you will need to continue to be brutally honest and open and trusting to be ultimately free of the bondage that has held you for so long. I say all this to you in all humility because I have been exactly where you are and still am in many ways. I love that you are surrounded by brothers in Christ who care and want God's highest and best for you.
Your brother in Christ,
Ken
———————————————-
From: Paul To: John, Carl, Mark, Joe, Ken, Sean
Date: April 17
Hey guys,
Just a quick note to wish you all a Happy Easter and to update you all on my progress. Things are going very well! God has been very gracious to me, especially through all of you! I have been completely "clean" for a good five weeks now, which is a long time for me given my past track record. Also, I don't quite know how to explain this part, but I feel I'm also past my usual point of failure. In the past, whenever I've made serious efforts to get clean, it often has seemed as though God granted me some brief reprieve from temptation, but then when the first pangs of real serious temptation would hit me again, I would promptly collapse. Well, I went through an initial "easier" period again this time, and then more recently have started to encounter those waves of really strong temptation again. Only this time God's support feels different (largely because of YOUR presence and support!!), and I haven't caved in but rather have started to settle in to living with that strong temptation and NOT giving in to it. I know I'm still incredibly vulnerable (I think Paul says something to the effect of "whenever I want to do good, I know that evil is close at hand") and I continue to be held up by grace alone, but still it does give some significant confidence just to think "Hey, it IS possible-I'm actually doing it-I'm NOT giving in and it hasn't caused me to die or burst into flames yet! In fact, I'm getting along okay… ." So anyway…
On a more logistical note, I've been living without home internet for over a week now, and amazingly that has not caused me to spontaneously combust either! In fact, while there has definitely been some inconvenience, I'm finding it to be not as bad as I imagined, and God has used it to open up some other great opportunities for me. For example, I now have a lot more time to read, call friends, etc. I also went out and bought a bike, and I'm getting excited about using it for a little exercise and outdoors time.
Also of note, I've been digging into two great books: Breaking Free by Russell Willingham, and Sex and the Supremacy of Christ by John Piper et al. Both books are exactly the kind of thing I needed to read-strong Biblical grounding, with bold and direct discussion of the real underlying issues that lead to entanglement in sexual sin. They are both helping me to look beyond the surface of this issue to its real spiritual roots, and that is creating a lot of potential for growth for me. If anyone else wants to read along with me and discuss the books in more depth, I think we could really get something good out of them!
Anyway, all that to say thanks to God for His grace and the good things He is doing for me, and thanks to all of you for your help and support! Please continue to hang with me, as I imagine that dangerous times will crop up further down the road if I get complacent or if people stop asking me about it and allow me to start to feel "anonymous" again.
Alright guys, talk to you soon,
Paul
———————————————-
From: Sean To: Paul, Ken, Mark, John, Carl, Joe
Date: April 17
Thanks for the note bro. Very encouraging. One thought-I agree that complacency is dangerous. Also be careful not to put the responsibility on others to keep you straight by asking you about it. I certainly hope that everyone will continue to support and encourage you, but even if everyone else falls away, you are still responsible!
Sean
From: Carl To: Paul, Ken, Mark, John, Sean, Joe
Date: April 18
Hey Paul,
Praise God. I know from personal experience how frustrating it can be to sometimes feel like you are taking one step forward, two steps back, and it is awesome to see that you have taken two steps forward. I am constantly reminded of how growth produces friction. Just think, you are going to be a great help to those around you who struggle with the same thing-you are experiencing a struggle that is being undergone by literally millions of people, and God is showing you that He can do it-if you let Him. One day at a time. We always tell the guys here in the recovery program, don't worry about tomorrow-just stay clean for this hour. Once you make it through this hour, focus on next hour-and it graduates from there.
I'm sorry that I missed you at Bible study last Wednesday-I was sick. I didn't get a chance to ask you about your former girlfriend-have you cut that off completely yet, or are you still maintaining contact? Gotta ask the tough questions.
Carl
———————————————-
From: Mark To: Paul, Ken, Sean, John, Carl, Joe
Date: April 17
Great to hear Paul. You know I'm right there with you man, each day of victory is an encouragement and blessing as long as we never forget the grace of Christ like you mentioned. It's too easy to accept standards the world sets for us; when we attempt to be right with the Lord and repent, life becomes more of a battlefield with quiet lulls before the storm like you might be experiencing. I hope we can continue praying for one another during these times. And Paul, thanks for keeping us posted and please continue to do so.
Hasta,
Mark
———————————————-
From: Paul To: Sean, Ken, Mark, John, Carl, Joe
Date: April 17
Hey guys-thanks for the thoughts andencouragement. Carl-sorry, I forgot to respond to your question before. I don't really have any significant ongoing contact with her. For the past 2-3 years I'd say I've e-mailed her once or twice a year to see what she is up to. I don't really need to continue doing that, though-the response is usually pretty unsatisfying anyway! :) Last contact was back in September when I had heard she was engaged and I wrote her a note to say congrats and find out if she had decided on a career after school yet. Anyway, I will just consider it to be no more contact from now on. There was a time (about three years ago) when permanently cutting off contact felt like it would be really hard for me, but now it's no big deal at all.
Thanks again for the continued encouragement, guys!
Paul
From: Paul To: Sean, Ken, Mark, John, Carl, Joe
Date: May 25
Hey guys!
I talked to Sean for a long time last night, but I need to confess something to you guys as well (with some background for those I haven't talked to so much since initial emails on the topic). With the sexual sin we were discussing, God gave me much success through his grace at first, and I was really excited to share this with all of you-I think I brought it up at the study about two weeks ago. I made it out two full months completely clean of any pornography whatsoever or any masturbation, and even the manifestations of lust in my thoughts, my "eye behavior," etc., had really changed. This was really incredible for me! Unfortunately, earlier this week I fell down again. I was on vacation and spent a good portion of it alone at the shore. Faced with what was probably way too much free time and alone time on my hands, I wound up caving in to some intense temptation and acting out.
I, of course, feel terrible about the fact that I made the choice to sin again, and I feel quite a bit of right Godly shame about it. I was particularly disappointed to lose an opportunity to continue encouraging any of you with the success that God was giving me on this issue. Actually, it is toward that end that I decided I'd like to e-mail you all about it. For one thing, I want to confess in an effort to be more "transparent" to all of you, as Bob encouraged us to do. For another, as any of you know who have struggled with this same problem, the period right after any kind of failure is absolutely prime time for Satan to send you slip-sliding right on down the slippery slope back into a whole world of sin and despair again. I'd like to avoid that slip-slide! and confessing like this feels like a way to provide a little buttress and spark of momentum to get me going back in the right direction again instead of continuing in the wrong one.
Finally, I hope my experiences might be helpful to others of you! I certainly did not need to make the choice to sin, and I regret that I did. But I know that God's purpose will still be done through it-he will turn it into good somehow for me, and perhaps for you, too! Toward that end, here are two little thoughts or lessons learned from my recent experience that might be helpful to others:
1) All sin is isolating. Aloneness puts us at a greater risk to sin because Satan gets us in a corner where he can work on us one-on-one. Then sin itself can cause you to feel shame and to isolate yourself further, worsening the cycle. Fellowship and openness is what really breaks through this cycle. I know/knew this, but practically speaking I made a mistake of thinking I could handle a whole lot of free time on my own with nothing to do but sit around and think. I'm going to be much more careful about getting into a situation like that again, and would recommend you think about that too if you are struggling with this problem! Mark has really underscored this point for me recently in a very nice e-mail-thanks Mark!
2) All sin stems from a primary act of unbelief. It's not really about your self failing to make a correct moral choice. The spiritual fact is, there is no independent self on which we must rely! As Galatians 2:20 and the obligatory Romans 7 and 8 tell us, through our faith it is no longer we that live, but Christ that lives in us. And as the Lord told Paul in 2 Corinthians 12:9, "My grace is sufficient for you." Or as He promises us in 1 Corinthians 10:13, "No temptation has seized you except what is common to man. And God is faithful; He will not let you be tempted beyond what you can bear. But when you are tempted, He will also provide a way out so that you can stand up under it." I gave in recently because I allowed myself to believe Satan's lie that told me that I couldn't bear the temptation any longer and that my only choice was to give in to it. This is a frank lie that is in direct contradiction with what we know to be the facts: there is no me but Christ that lives in me; Christ bore all temptations and never sinned; God's grace through Christ in us is sufficient for us to avoid sin; and God does not ever allow us to be tempted beyond what we can bear with His grace-He always provides a way out. I know I had ways out that were available to me, but chose to sin because of this primary act of unbelief- the belief that I was fighting it on my own and couldn't handle it anymore. I hope I will make better choices in the future that reflect a true reliance on God's grace! I'm indebted to Sean for the understanding of this point, and frankly I probably mucked it all up. Sean, please jump in if I said it wrong or if you can say it better!
That's all for now, guys! See you all soon,
Paul
From: Sean To: Paul, Ken, Mark, John, Carl, Joe
Date: May 26
Paul,
Sorry for the delay. No jumping in needed bro! You got it. Like we talked about the other night, ALL sin for those of us who are Christians always starts with a lie (authored by Satan) we choose to believe about ourselves- that we are somehow independently operating selves rather than vessels of the Holy Spirit and indeed expressions of Christ Himself. The lie can be dressed up in any number of ways: I can't help it, I feel like acting out, or even the "positive" I'm doing better, I can resist. At the source of each of these statements is false belief or false understanding about who the "I" really is. Most of the world, even most the Christian world, think the "I" is just an alone me out there in the universe, trying to do right, failing a lot, relying on God for help sometimes more than others. This simply isn't true. Scripture makes it very clear that as Christians we are simply vessels through which God lives out His desires and purposes (Gal. 2:20, 1 John 4:6).
When Satan shoots his darts at the believer, he is in one way or another trying to convince us of that false alone "I" rather than the Christ-I scripture tells us we really are. This is the only way Satan can knock us off our footing and effectively "take the reigns" and lead us into sin. If we are seeing ourselves for who we really are-vessels containing and expressing God Himself, then we know that we are whole, complete, and needing nothing. We have no false needs or deficiencies or wants. Of course we still feel or experience temptation, but by standing in the truth (which is simply faith lived out), Christ is in control- and He doesn't give in! And this is the really where the battle against sin by the believer is won. It's not in self-effort, praying more, sacrificing more, studying more, serving more, etc, but in the simple effortless decision to trust and believe in this moment.
Thanks so much for your openness and honesty bro. You are such an encouragement and to so many others too. Just keep sticking to the truth! It's such a privilege be a part of this conversation, and it's such great discipline to-it's the strategizing in the war room before the imminent battle. Let's keep it going.
Sean
More Articles from The Intercessor, Vol 22 No 2