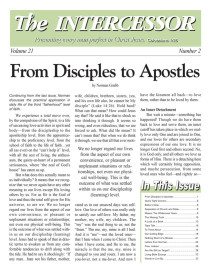 A Look at a Book

BOOK REVIEW:
The Law of Faith
by Norman Grubb
 The Law of Faith is my favorite of Norman's books, evidenced by the countless underlinings in my copy! I read this book at a time of need in my life and would carry it around with me wherever I went, delving into it at every opportunity: in the cafeteria at lunchtime, travelling on the bus, sitting in the park and most evenings after work. In the preface Norman himself writes, "in putting these truths on paper, I feel that I am passing on to others the most precious and innermost secrets that God has taught me."
From the very first chapter, I was "caught" as Norman shares his personal testimony regarding his fascination with the life of faith and how this was advanced by a call to join a faith mission, best known by its earlier name, Heart of Africa Mission, but now remembered by the title of Worldwide Evangelization Crusade. Norman details his own personal struggles and victories as he illustrates different levels of faith: the simplicity of saving faith and the progression to advanced faith, which, of necessity, involves man's awareness of his own corrupt nature to the point where he finally realises God is all and in all and therefore has God alone in the centre of his heart.
Norman takes two chapters, entitled "Undiscovered Self 1 and 2" to describein detail the exposure of man's corrupt nature in the lives of such mighty men of God as Moses, Abraham, Jacob and Joseph. Here we see clear examples of the SELF-life in these men and how, often after long years, God brought them to the place where they were finally ready for the inner leap of faith in which they would embrace the "full and final enthronement of their proper Lord."
On a personal note, I look back over my life and bitterly regret many choices I have made, mostly at the expense of my family and fellowship. I have wasted so many years in self-seeking (SIN). I lived this out by pretending to be a nice, sweet Christian, when really inside I was judgmental, self-righteousness, prideful, full of hatred and therefore in rank disobedience toward God. Although I now hate the sin, I do praise God; He has led and kept me and continues to do so to this day. However, Norman does emphasise the one great difference between these men of God and ourselves. They lived the other side of the Cross before the Savior, and the apostle Paul has very clearly given us the scriptures. I was therefore without excuse before God; I knew better.
So why does God go to such lengths and demonstrate such patience? Norman gives us the answer in chapter 7: a thorough insight into our own nature is the essential preliminary to a vital experience of "the law of the Spirit of life in Christ Jesus." And this is not simply for our own personal benefit, but it is that we will be willing vessels for Him to be through us and continue being for others. Norman now examines this fact more closely and takes us by the hand as it were, to show us what this new Life of faith is like.
Chapter 9, "The Swaying Battle of Faith," looks at labouring faith and resting faith. This is so challenging, yet inspiring, encouraging and motivating. Norman sites the situation where Abraham and Sarah had been promised a son and in spite of their visible physical conditions (great age), God by now had advanced Abraham's faith so that he was able to turn his back on things seen to the point that a sheer impossibility did not stagger him. This is resting faith indeed. The final step is perfect faith; being fully assured that He is able to perform what He promised.
In the following pages, as in all of Norman's books, he covers the truths of the full gospel of Jesus Christ under such chapter headings as "The Fullness of the Spirit," "Temptation Analysed," "Faith in the Daily Life," "Speaking the Word of Faith," "What is Clear Guidance in Major and Minor Matters," "Harmonious Relationships With Things and People," to name a few. It is always tremendous to re-visit the Biblical truths of "no independent self," we are "vessels containing a Deity" and of course the wonders of body, soul and spirit. The Law of Faith does this perfectly, simply speaking right into the heart of such matters and therefore just right for "dipping into" as various occasions arise in life.
This book gives the answers to many of our searchings and questionings in the Christian life and at the same time challenges us to some hard thinking. There are also presented some lifetransforming Biblical principles which are accompanied by two or three testimonies to such a life of faith.
In the middle chapters, Norman takes a very real and honest look at "False Faith," "Strategy in Faith," and "Unproductive Faith." Here he warns us of the pitfalls of those who do not open their minds to every aspect of truth revealed in God's Word and rush headlong in to some part of truth which specially appeals to them. On speaking the word of faith Norman admonishes us in the chapter "Strategy in Faith" to lift our sights from our normal outlook to glimpse the possibility of change and the friction this choice causes simply "kindles the flame of faith." Norman is not afraid to ask the question "What about the baffling occasions when the stand of faith is taken and nothing happens?" He flatly refutes a common explanation that God's answer has been "No." The answer is always there, if we will see it.
The chapter, "The Underlying Law of Fruitbearing Faith" is to me the most challenging and yet the most exciting. Such faith is a result of the personality handed over to Him for total immersion and possession by the Spirit of God. His life drives us out of self-pleasing into self-giving, out of indulgence into sacrifice, out of security into service, out of care of self into concern for others. Note: it is His life in us that carries this out. This provokes in me a sense of awe, humility, relief, and yet knowledge that I cannot run away from the challenge. I remind myself that without faith it is impossible to please God and one day I will find myself before Him. I know then I will want to hear His "well done," and today therefore yield myself to Him.
Having reviewed such a great book, it only remains for me to wholeheartedly recommend you read its pages and discover for yourself the insights and treasures that God revealed to our brother, Norman, which he has so faithfully passed on to us. 
More Articles from The Intercessor, Vol 21 No 2