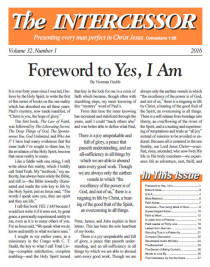 Compact Discussion

CD REVIEW:
The Meaning of Life
By Norman Grubb
I was struck when I listened to this 4 CD series as to what a valuable treasure we have. I realized as Norman taught and shared what is true to him that what we have in these CDs is an audio collection of what is found in so many of his writings and books! This series is an expansive and detailed guide through the truths and principles laid out in Who Am I?, Yes, I Am, The Law of Faith, God Unlimited, "To All Believers…It's As Simple as This" and many more.
True to its title, this series lays out (as Norman does so clearly in his books) what he believes is the meaning of life. Who are we? Why do we live life? How do we live life? Those of you who have read Norman's works may have experienced as I have that every word, every line, every page is a constant outpouring of truth, life and hope. The same is true of this CD set.
Norman begins by sharing his inner search for years for a more total understanding and experience of God and of himself and of the ways of God. Norman talks as he writes in "It's as Simple as This," of Psalm 103 and that it is one thing to know of God's acts and it is another thing to participate in His ways.
As Norman promises in Who Am I? he gives in these CDs a "foolproof workable key to daily living." He says that since all we have is ourselves, then "we had better know how we are and how we function." Norman shares his own personal revelation that God is the One Person in the Universe and his own understanding of our personhood and of spirit reality. As Who Am I? and Yes, I Am so clearly convey, Norman shares on tape his integral knowledge of vesselhood and of the simple truth of our union relationship with God the Father, the Son and the Holy Spirit. He develops this message with Biblical teaching, personal testimony and delightful humor.
Norman speaks again, as he does in "The Key to Everything", of his realization that God is Love and that Love is a Person. God does not give us love, but rather He, as our indwelling operator, is the otherlover through us. We are vessels and our basic function is receptivity. Once we believe in and live from the truth of "Another living His life in me," then we do know the Key to Everything!
We find in these CDs, as in The Law of Faith, Norman's enlightening words about spirit reality. Norman states that spirit reality or Christ reality is where we need to put our faith. We so readily put our faith in the visible, but true saving faith is that which rests in perfect peace in the invisible Christ reality. Norman's own testimony is one of a spiritually mature faith life. He writes about the "technique of faith" in "Touching the Invisible." It is of supreme importance how we believe about our situations that God places us in and whether we put our faith in the Christ view of the "invisible, spiritual and eternal," or if we believe Satan's view of the "visible, tangible and temporal."
It is impossible to touch on all that Norman speaks about on these CDs. I could go on and on citing more parallels in this CD series to the concepts, principles and truths found in all of Norman's writings. These truths pertain to and offer life-changing gifts to all of us who will heed them, regardless of where we are in life. I hope that you will listen to these tapes yourself. I know that you will also be blessed by the transforming truth that Norman has to give to all of us.
More Articles from The Intercessor, Vol 32 No 1