The Law of Opposites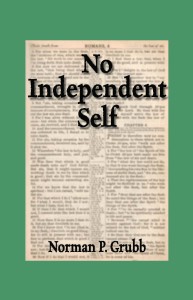 [
Download PDF Version
]
The fundamental law of the universe is that there are pairs of opposites, and that nothing operates except by the one swallowing up the other (2 Cor. 5:4), the one using the other as its means of manifestation. Thus there are light-dark, hot-cold, sweet-bitter, hard-soft, yes-no, the positive-negative of electricity, and the proton-electron of the atom. Or, taken into our own reality as selves, there is self-loving or self-giving self: self-for-self or self-for-others.
This is why it says of God Himself that He cannot lie. In other words, He is dead to being a self-for-self (a liar) and is unalterably fixed as being the Self-for-others. The eternal fact is that He has never been a loner, but brought His own Son into being. Thus He is the eternal other-lover (John 5:20; 3:35). (See Alan Parker's pamphlet The Cross in the Heart of God.)
Thus, created selves can only know themselves and function by being confronted by the choice of opposites. This was true also among those whom we speak of as heavenly beings. Lucifer was the chief one close to the throne of God (Isa. 14:12-14; Ezek. 28:12-15). He was created to be the manifestor of the Creator's fixed nature of other-love (Lucifer means "light-bearer"). But he chose in his freedom to be the expresser of the opposite, alternative nature of self-for-self to which God had died. He brought into manifestation the hidden fire-nature rather than the light-nature of God (Heb. 12:29; 1 John 1:5). He imagines himself to be an independent self (Isa. 14:12-14) but is deceived as to who he really is. Jesus called him the expression of negative light (Matt. 6:23). There was war in heaven and Lucifer was cast out (Rev. 12:7-9).