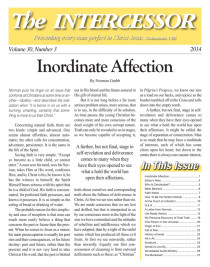 At the Touch of a Button

Having Norman's books available on Kindle is such a blessing. It is so great to have the Bible, together with these books available on one 6 X 4 inch tablet that I can easily take everywhere with me.
How often have I read a chapter at Bible study and said I need to read this every day this week. Now that is made easier. I turn on my Kindle and I am on the same page, no other pages interfering and those paragraphs I want to read there on one page.
Norman writes in an encouraging way as he emphasizes God's truth about who we are. It is good to re read these paragraphs in the middle of a busy day surrounded by the world as I strive to be in it and not of it. One such few paragraphs are contained in Chapter 2 of God Unlimited. He says that God can only reveal himself or be himself through selves. For this to happen we have to be awakened to an understanding of how wonderfully made we are to be containers of the One Person in the universe so that "He can express His love-nature through our natures and we find the delight and entire satisfaction of our created natures in being as He is living as He lives and loving as He loves." As believers, this is what happens. "Ye are the temples of the living God; as God hath said, I will dwell in them, and walk in them."
Christ is living and working through me and reaches people at work, in my family and all those I meet throughout the day. Sometimes I am tempted to believe that I have no purpose, but I quickly remind myself that Christ is living out through me every moment of every day and touching those around me. It is His business; I don't need to be aware of it as I work with a colleague or chat with the customers. I am free from my old beliefs that I am just me and that "I" must be–should be doing so and so. No, it is Christ through me living and working each day in the World.
As I read these chapters in God Unlimited, and indeed many other of Norman's writings, the truth of Christ living in me is reinforced and I am encouraged and reminded that I simply abide in this fact.
Thank you again for enabling me to download these wonderful insightful books on my Kindle and have them to hand at the touch of a button.
More Articles from The Intercessor, Vol 30 No 3