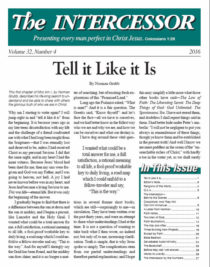 Three Exciting New Projects

We are excited to share with you some details about three new projects we are working on"to be completed in 2017.
Missionary book
This book (title yet to be decided) contains excerpts from several of Norman Grubb's out of print books about the missionaries who followed C.T. Studd to the heart of Africa. These intrepid pioneers, some of whom never returned home again, gave their lives to take the gospel to the unreached people of the Belgian Congo. Norman paints a moving and inspiring picture of missionary life that has all but disappeared in our day, detailing the sacrifices and zeal of a handful of men and women whose life purpose was to obey the Great Commission.
To be completed by June 1, 2017. Estimated cost $5000.
"Our Spiritual Heritage" booklet
This new booklet details the stories of Zerubbabel Ministry's spiritual lineage from Hudson Taylor to C.T. Studd to Norman Grubb and Rees Howells. Reading from several biographies, Page Prewitt guides us through the lives of a series of pioneer missionaries who blazed a trail of passion and sacrifice to discover the hidden power of our Total God.
To be completed by Feb 28, 2017. Estimated cost $1,500.
Zerubbabel Streaming Audio Ministry
We will be making all of our audio material available online for free, on our website zerubbabel.org. This tremendous undertaking will make this priceless audio library available to a whole new audience.
To be completed by Dec 31, 2017. Estimated cost $2,500.
We invite you to join us in a word of faith that God will provide the funds and resources to complete these projects by December 31, 2017.
More Articles from The Intercessor, Vol 32 No 4