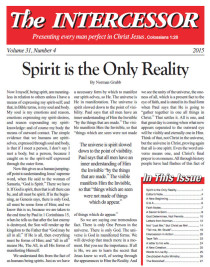 From the Mission Field…Tell me Mr. Studd

"Tell me, Mr. Studd"
An excerpt from "Christ in Congo Forests," by Norman Grubb.
"A CHOSEN VESSEL…AN EARTHEN VESSEL…a prepared vessel." That is how God describes His men of destiny. And when He has them, He has all He needs. For a work, a mission, an organization, means nothing to God; only men count, men in whom the Spirit dwells.
Chosen… earthen… prepared. There are long and thorough preliminaries in those words. The call…the breaking…the anointing. Then the moment of destiny: "Come now and I will send thee unto Pharaoh," said God one day to Moses, but only after forty years in His training school.
The history of the Heart of Africa Mission, the Worldwide Evangelization Crusade (to give the mission its enlarged title), this "last Crusade to evangelize the remaining unevangelized parts of the world in the shortest possible time," had its starting-point in such a man. Long years of preparation went into his training, mysterious and apparently frustrating at the time, and only perceived in their true perspective as we now look back upon them.
The young man, wealthy, cultured, popular, one of England's cricketing idols, "hears the call, 'Come follow,' that is all." A glimpse of the Saviour, a wave of shame at a first love which had been lost, a humble act of re-dedication, and Charlie Studd arises from his knees to follow the Lamb whithersoever He goeth, never to look back. First it is the China mission field, and a momentary sensation among the cricket-loving public at this inexplicable renunciation–then oblivion. Wealthy friends turn their backs or soon forget; and when they hear a few years later that this crazy young man crowns his eccentricities by giving away his fortune, to surprise is added indignation. Ill-health follows, both his young wife's and his own, bringing them back from China. Often there is poverty. They cannot return to China. Years are spent with no clear sphere of labour, some in India, some in the United States of America, some in England. These two seem to be God's castaways. There seems no adequate return for their whole-hearted dedication. What does it all mean?
Desperation point at last is reached. He is fifty-three and a martyr to asthma, she an invalid spending half her day on her bed. A home has been given them in which to spend their remaining days in retirement. Money gone, health gone, friends gone, it was a life that seems to have missed the mark, with only one priceless treasure remaining to them–the glowing heart, a fervent love for their Lord and an undimmed passion for souls of men, which many waters cannot quench.
All a failure? All confusion? The exact opposite. At last God has them where He wants them. Chosen–long ago: earthen–yes, well they know it through years of emptying: prepared–yes, for their weaknesses have opened to them the secret of strength; in place of self-reliance it is now God-reliance. Money? Theirs is now the bank of heaven. Health? Christ is their life. Influence? God speaks and it is done.
And so in 1910 there came to C.T. Studd the call to the "ridiculous," to the "impossible"; and he could take it! It was a call to the region which seemed to him the most needy in the world–the heart of Africa: a call which not a dozen people believed was anything but a hallucination: a call which he obeyed alone by setting out on a journey of investigation; and as the boat left port, the "hallucination" surely turned to madness, for he declared in a letter that God now told him "this trip was not merely for the southern Sudan, but for the whole unevangelized world"! To this he added the significant words, "To human reason it sounds ridiculous, but faith laughs at impossibilities and cries it shall be done."
Three years later, in 1913, after his safe return from the southern Sudan bringing definite information of numerous tribes awaiting the Gospel in the north-east Belgian Congo, beyond the southern frontiers of the Sudan, a few more people did begin to see that the foolishness of God is wiser than men, and the weakness of God is stronger than men; and that once again in a "weak thing" He had found His chosen vessel.
On simple, Scriptural lines the new Crusade was founded: on loyalty to God's Word, on childlike faith in His promises for all needs, and on devotion to His pioneer calling, even unto death; and C.T. Studd prepared to return, this time to establish a work in the heart of Africa.
A conversation which he had with a representative of a well-known newspaper, a fortnight before sailing, will give in his own words something of his plans.
I ventured to become personal, wrote the interviewer, and said, "Mr. Studd, you can scarcely class yourself among the young men. Why should you now be starting pioneer work amongst the pagan tribes of Africa?" My friend was aglow with enthusiasm. I felt I ought to 'eat my words,' for I was listening, surely, to a young man, and not to a man of over fifty. 'It is because of the need and out of simple loyalty to Christ," said he. "In Mark 16:15 I find 'All the world,' and that means ALL the world, and not only England and America. Someone must go. I belong to Christ. I must go. If Jesus Christ be God and died for me, then no sacrifice can be too great for me to make for Him. The heart of Africa is destitute of any Christian agency; then, too, it is a strategic point in the great conflict between Islam and Christ. We must at all costs resist that terrible avalanche of Mohammedanism. Once let these people become Mohammedan and the door of their hearts is locked and barred against us. What's the use of singing 'Onward Christian soldiers,' and then letting the enemy have it all his own way? What glorious humbugs we are!" "How do you propose reaching these people?" was my next question. "We go by steamer to Mombasa, thence by rail to Lake Victoria, on to Lake Albert, cross the lake to Mahagi, and we shall then be on the threshold of the promised land."
"And then?" "Yes–and then; then Studd's 'wild cat scheme' (as some have called it) will begin to take more definite shape. We shall be quite on our own, and the first thing we shall have to do will be to build a hut. The language will have to be learned and committed to writing. We purpose to march in and select a station or centre, and evangelize round about, 'proceeding farther and farther inland, planting other stations as God shall direct and thrust forth the men. The carriage of goods will be so costly that it will be necessary to become largely, or wholly, self-supporting; and this will be done by planting and sowing, and generally living on the country; the land is exceedingly fertile. One luxury will be forthcoming, and that the best–that of a simple life. The discomforts and dangers of a dinner-party will be 'off the slate,' so to speak, but there will be the continual feast of a wholesome and open-air life."
"You seem to be getting back to early methods, Mr. Studd. Those scarcely are the methods which we are accustomed to nowadays. Do you advocate Missionary Societies generally adopting a policy on those lines?"
"No! I am no teacher of my betters, and believe in a man minding his own business. Special cases require special treatment. This is a hard nut to crack, and so has been left untouched. The job would 'break' many a Missionary Society if it were approached on orthodox lines. The difficulty of transport is almost insuperable, and if the usual supplies had to be sent from the home base the financial burden would become
almost intolerable."
I fear I still entertained some misgivings, in view of the pioneer party being so entirely cut off from supplies, as we ordinarily understand supplies, but Mr. Studd would have none of it, and made me feel ashamed of my fears. "I am in the happy condition of being a family man," he said. "Now if I had a loaf and my daughters had none, should I keep that loaf all to myself and leave them to starve? 'The cattle upon a thousand hills' belong to my Father, and He's not going to see His children destitute and forsaken."
"But I suppose, Mr. Studd, there are those who criticize your scheme, or suggest that it is too rash?" "My word, yes, there are indeed! There are those who are in a frenzy to dissuade their friends from joining 'that mad fellow Studd' in his daredevil enterprise. They call it a harebrained scheme, and all the rest of it; but after all it is Christian, whatever else it is, and if I am a fool I am in good company. My rejoinder, to such as criticize is: 'Half a loaf is better than no bread.' No other Society even contemplates evangelizing these starving people; no other plan is on the market; any fool can criticize, but surely nothing can be worse than knowingly to sit down quietly and make the want of a perfect plan or, flawless organization the cowardly excuse for our denial of the Gospel to these needy souls to whose country God has so wonderfully opened up the way. Who would not sooner be a rushing fool for Christ's sake than an angel who fears to tread in His footsteps?"
Our readers, concluded the interviewer, will not need further argument to be persuaded that Mr. Studd is right. His is an enterprise true to the very genius of Christianity, apostolic both in its inception and execution, and one which will immediately appeal to the imagination of all who pray for the coming of the Kingdom of Christ. Heroic endeavor such as this is needed in these days to arouse the Church from her slumber. We need to hear the clarion call of modern Crusaders. By lightly touching easy and congenial tasks, the Church becomes enfeebled and unnerved. It is not in tea-parties, and galas, and pleasant comfortable meetings that she finds her strength. The appeal of Christ is to manly and heroic devotion, to daring deeds of faith and love, to danger and sacrifice.
"Shall the heart of Africa belong to the devil or Christ?" added Mr. Studd in a pamphlet which he published just before sailing. "By right it belongs to Christ, bought with His blood, but is now in the hands of the devil! Are we Christians content to leave it so? God forbid! 'Go ye into all the world and preach the Gospel to every creature!' But we have not gone to the heart of Africa! Christ has no witness there! To no creature there have we preached the Gospel! Christ made no exceptions! Dare we? Having begun to build, shall we omit to put on the roof? Obedience is the first duty of a soldier. Shall Christian soldiers disobey? 'Ours not to reason why! Ours but to do and die!' Nothing venture, nothing have! Let us go up at once and possess the land. He goeth before us."
"Thank God," he adds at the close of the pamphlet, "there is still something on the earth really worth doing for the Lord Jesus Christ, and license to do it. Thank God there is no reason why the navy and the army should have a monopoly in heroes and heroism, unless we Christians basely surrender our birthright. Hear the word of the Lord: Zebulun was a people that jeopardized their lives unto the death, and Napthali upon the high places of the field.
"The work will not be easy; the conditions of life must be the reverse of aesthetic or luxurious: temptations will abound: there are sure to be dangers as well as difficulties: the society there will not be of the first water: but the Lord Jesus will be there, and what better company is to be found on earth or in heaven for a Christian? If a man counts his life as of any account dear unto himself, or desires to live many years, he had better seek some softer job. But if he feels that for him the world holds no greater honour or pleasure than to fight for Christ in the firing line, except it be to die for Him in the hottest part of the field, then by all means let him come. If a man has doubts about the Holy Scriptures–which we shall give to the people as soon as may be–or insist on putting fancy interpretations upon them, he had better go elsewhere; for in the heart of Africa at least, a whole Bible, and full and simple faith therein, is of more value than the acutest intellect the world can boast. But if he is proud to be a 'fool for Christ's sake' and can condescend to fight with the unnotched sword of the Spirit of God, let him come by all means. We ask the prayers of God's people for those who 'go to the front,' that they turn not back nor flinch in the day of battle."
More Articles from The Intercessor, Vol 31 No 4