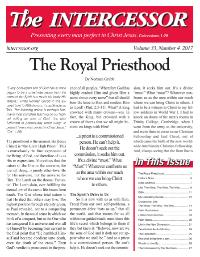 Bible Bedrock

"Death is at work in us, but life is at work in you."
As Jesus died to Himself at Gethsemane in accepting a death which He wished He could escape, so we die to our desire to resist or refuse what we would like to escape. This is the dying fulfilled in our bodies.
But where there is a dying there is a rising. As we by acceptance die to our hurt selves, we have a consciousness of Him living His life in us. We have a poise, faith, peace, liberty, which hurt self does not have. The life of Jesus is being manifested in our mortal body, and people see something different from the usual way of behaviour in unpleasant circumstances. Then also, being freed from self-pity and self-hurt (though there is the constant hurt), we can now see along with God into something of His purposes in revealing Himself to others by us. We are freed to co-operate by the word of faith that God will do what He plans to do in the specifics He shows us in the situation. We are free to love those whose very antagonisms are proofs that they are really crying out for love, and to give acceptable witness as occasions arise.
The very hurts we so deeply feel become redemptive in stirring us to aroused human reactions which become a springboard for faith—this dying and rising with Him. God can come through to others, where He could not come through unless He first had his dying and rising human agent. So, as Paul summed it up: "Death works in us, but life in you."
…There is a law, a principle at work in this, to which Jesus referred when He said, "Except a corn of wheat fall into the ground and die, it abideth alone, but if it die, it bringeth forth much fruit." Whatever form it may assume, this we take for granted–that the whole of us will be involved. Not by self-effort, not by pressing ourselves to get into action, but we shall find ourselves compelled: "the love of Christ constraineth me." We have to, and love to, right in the midst of the cost of it. For the joy set before us, we too endure our cross.
More Articles from The Intercessor, Vol 33 No 4