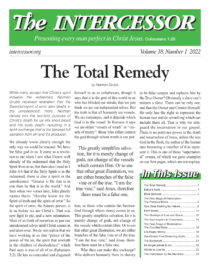 Bible Bedrock

"I am the vine; you are the branches"
– John 15:5 (New King James Version)
The actual fact of the relationship of the union cannot be safely realized, or lived by, until once and for all it has sunk into and become fixed in our consciousness that He is always the all, and we nothing but the container, the vessel. That is why the vessel relationship is a necessity as a permanency in our consciousness, before the union relationship can safely be to us what it really is.
The analogies of the union given by Jesus and Paul are likening our relationship to Vine and branch, Head and body. In each case they form a unity. When we look at a tree, we do not divide in our minds between trunk and branches, we see one tree—a unity. Equally a head and body form a unity, and we regard them as such. When we see people, we do not see so many heads and bodies: we see just persons—a unity. We do not even speak of a union, which directs the attention to two coming together to make one. We speak of a unity where the two have become one. So it is with the Trinity and us.
Now we come to God's sole purpose in Christ dying and rising, and we with Him: the destruction in death of the old union with "the spirit that worketh in the children of disobedience," and the union in resurrection with "the Spirit that raised up Jesus from the dead"—God Himself: and the union has produced the unity.
More Articles from The Intercessor, Vol 38 No 1